If you don't like the NBA Slam Dunk contest, you probably appreciated the college slam dunk contest where Detroit-Mercy Titan's Doug Anderson put on a show. It would be difficult to argue against him as being better than everyone else in the NBA with what he calls 'in game dunks.' Check out his final dunk that gave him the title: Unreal. You can checkout the rest of his dunks...
If you missed him on Sportscenter's Top 10 throughout the year, Detroit's Doug Anderson has some harsh feelings towards basketball rims. They stole his lunch money. They picked on him through his awkward years. They would yell "Kool-Aid!" when his momma walked by wearing red. And now he takes out his anger on each and every rim he comes across. Poor, poor rims. Four tremendous...
Detroit high-flier Doug Anderson stole the show at the 2013 College Slam Dunk Contest with an unreal 360, through-the-legs dunk.
Doug Anderson had enough of Detroit Mercy's 92-62 win over Cleveland State Tuesday night, so he decided to leave the gym…through the roof.  Anderson threw down two ridiculous high-wire act dunks that got the sparse Calihan Hall on their feet. If the whole basketball thing doesn't work out for Anderson (Harlem Globetrotters), he might be able to find a job with Delta or Southwest...
University of Detroit Mercy's Doug Anderson is the best dunker in the college game.  And he's certainly been celebrated on this site before  (here, here, here and the nastiest one – here).  And my red Kool Aid lips aside, I'd put my money on him in an NBA dunk contest. Finally (it's about time), someone else has joined the IASID Dunkin' Dougie bandwagon.  The Horizon...
  As diehards of this site (Mom? Are you there?) already know, The Hoops Manifesto runs a College Dunk of the Year Tournament every spring.  Our next nominee for the 2012/13 edition is Detroit's Doug Anderson - a dunk so nice, you get videos of it from multiple angles: (dunk is at 16 second mark) [youtube]IXTIht5JjFU[/youtube]   [youtube]Ld4HNqopUJ0...
UP NEXT: KANSAS
If you haven't seen University of Detroit Mercy junior forward Doug Anderson play, you aren't looking high enough. With a vertical leap equal to a the Challenger space shuttle, Anderson has throw down a dunk or fifteen this year that have caused jaws to hit the floor.At six feet, six inches tall, Anderson can often out-rebound guys four and five inches taller than he is...
MERCY MERCY ME
University of Detroit Mercy small forward Doug Anderson has been cleared for take off. Anderson, a 6'6" junior college transfer from Mott Community College, is the best athlete Detroit basketball has seen in the past handful of years - and that includes the Pistons too. He's a one man dunk contest. A high-flier power dunker, Anderson should be a shoe-in for the College...
MORE STORIES >>
College Basketball News

Delivered to your inbox

You'll also receive Yardbarker's daily Top 10, featuring the best sports stories from around the web. Customize your newsletter to get articles on your favorite sports and teams. And the best part? It's free!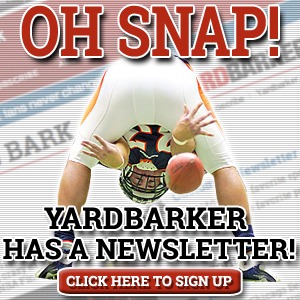 THE COLLEGE BASKETBALL HOT 10