Meet the newest member of the Cleveland Cavaliers, center Dwight Powell. The 6-11 former Stanford center was selected by Charlotte at 45th overall in the second-round of the 2014 NBA Draft and then traded to Cleveland. The athletic center will be competing for a spot on the roster in October. We'll include a film cut of some footage from his pre-draft workouts.       Image...
On the last scheduled day of pre-draft workouts at the Air Canada Centre, Toronto's own Stanford Senior Dwight Powell arrived for a dream come true workout with the Raptors. "This is definitely a dream come true for me," Powell said. "For a long time to workout for the Raptors and be in this gym in a playing capacity has been a dream of mine for a long time and it is...
Stanford played great at home on Saturday against #23 UCLA, beating Steve Alford's squad 83-74. The highlight of the game and probably of the weekend was Dwight Powell's double alley-oop slam, which came off of tip passes from Chasson Randle and Anthony Brown. Not sure we'll see another skilled dunk like this all season. The post Stanford runs incredible double alley-oop play...
Dwight Powell smiled when reflecting on his seventh double-double of the season. Stanford's second-leading scorer was even more proud of the zero he put up under the fouls column. Both were critical milestones in helping the Cardinal get back in the thick of things in the Pac-12. Powell had 22 points, 11 rebounds and six assists and Anthony Brown scored 11 points over the final...
Today's matchup of the day features two of the most intriguing big men on the west coast: incoming freshman Eric Mika of BYU and rising senior Dwight Powell of Stanford.  A top-50 recruit in the class of 2013, Mika will immediately step into the Cougars' starting lineup. He is a a great athlete and an imposing presence in the paint, so catch him while you can. Mika will be leaving...
Dwight Powell is playing for his future. Johnny Dawkins is coaching for his. While Powell put off turning pro to stick around Stanford for his senior season on a veteran team, Dawkins realizes the pressure to win now with his job depending on it. Athletic director Bernard Muir has made it clear he expects the Cardinal to reach the NCAA tournament, something that hasn't happened...
Two days after its first-round exit in the Pac-12 Tournament, Stanford's basketball team got some good news on Friday when forward Dwight Powell said he will be returning for his senior season. Not a huge surprise, but Stanford announces Dwight Powell will be back next season. Should be one of Pac-12′s best players in 2013-14. — Jeff Eisenberg (@JeffEisenberg) March 15, 2013...
Stanford Cardinal junior Dwight Powell has really made a name for himself this year.The Toronto native is averaging 15.4 points and 8.3 rebounds in around 30 minutes of action per game. He averaged just 5.8 points and 4.6 rebounds in 17.5 minutes per game last season.On Wednesday, the 6-foot-10 Powell showed off his athletic ability by pulling a pump fake, weaving his way to the...
One of the most important road trips the Stanford men's basketball team will have made this season never shows up on the schedule, in the team's record or total miles traveled. In September, the Cardinal gathered around to support one of their own after junior forward Dwight Powell lost his mother. The coaches and several players flew to Toronto for the funeral. Jacqueline...
Dwight Powell scored a career-high 29 points in helping Stanford beat Denver 71-58 Sunday. Powell helped the Cardinal (6-3) dominate in the paint, where Stanford outscored the Pioneers 34-14. Royce O'Neale scored 17 points for the Pioneers (1-5), who lost their fourth straight. Stanford, which started a 13-day break for finals after the game, never trailed. The Cardinal built...
MORE STORIES >>
College Basketball News

Delivered to your inbox

You'll also receive Yardbarker's daily Top 10, featuring the best sports stories from around the web. Customize your newsletter to get articles on your favorite sports and teams. And the best part? It's free!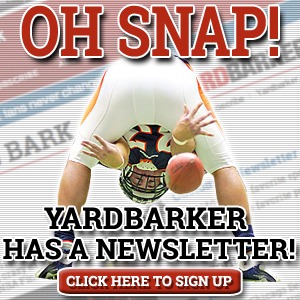 THE COLLEGE BASKETBALL HOT 10