The Philadelphia 76ers drafted Louisiana-Lafayette point guard Elfrid Payton with the No. 10 pick and then traded the explosive point guard to the Orlando Magic to the draft rights to European big man, Dario Saric and a 2015 second round pick. Saric had been the Sixers choice, and finally called Magic to offer Elfrid Payton with 30 seconds left on the clock, league source said....
With the 10th pick in the 2014 NBA Draft, the Philadelphia 76ers select Elfrid Payton, the junior point guard from the University of Louisiana-Lafayette. Payton is a 6-foot-4 point guard with long, lanky arms. Heading into the draft season, Payton was a relatively unknown commodity. Now, he's one of the most intriguing prospects in the class due to his combination of size, skill...
Twitter/Payton When basketball fans sit down to watch the first round of the 2014 NBA Draft Thursday night, they'll see players selected from schools like Kansas, Duke, Michigan State, Syracuse and Kentucky. But there's a real possibility that one of the lottery picks in the draft actually comes from a school that is usually on nobody's radar – Louisiana-Lafayette. Point...
Talk about being confident. This year's small-college darling, point guard Elfrid Payton, is feeling pretty good about his chances of not only landing in the lottery, but in the top ten overall. Payton was a bit of an unknown heading into the draft process, but strong workouts with several teams has allowed him to vault up draft boards, moving into a likely lottery position after...
Could Dante Exum fall to the Lakers at seventh overall in the draft on June 26th? It's a possibility that still can't be ruled out just yet. According to Chad Ford from ESPN, the Orlando Magic (four) "really like" Exum, though they also have Marcus Smart and Noah Vonleh on their radar. If the Magic pick Smart of Vonleh, there's a possibility of Exum sliding to either the...
Name:  Elfrid Payton      Age:   20   School: Louisiana-Lafayette Height: 6'4   Weight: 185   Projected Position: PG 2013-14 Stats: 19.2 ppg, 6.0 rpg, 5.9 apg, 2.3 spg, 3.6 tpg, 1.6:1 A/TO (35.9 minutes per game) 50.9 FG%, 60.9 FT%, 25.9 3FG%, 55.1 TS%, 52.4 eFG% 27.6 USG%, 3.6 STL%, 32.9 AST%, 17.2 TOV%, 9.4 TRB%   SKILLS & ATHLETIC BREAKDOWN Offense Penetration...
Elfrid Payton is leaving Louisiana-Lafayette for the 2014 NBA Draft after his junior season. Payton could become a late first round pick. Payton developed from a lightly recruited point guard out of Louisiana to one of the top floor leaders in the country. Several NBA executives told ESPN.com that Payton is likely to be selected somewhere in the 25 to 40 range.
Louisiana-Lafayette junior point guard Elfrid Payton is heading to the NBA. Multiple sources told ESPN that the 6-foot-3 floor leader, who could be taken late in the first round of the NBA draft, will make an official announcement on Monday afternoon. Payton developed from a lightly recruited point guard out of Louisiana to one of the top floor leaders in the country. He averaged...
Elfrid Payton scored 28 points, making a career-high 13 field goals on 14 attempts as Louisiana-Lafayette continued its home dominance of Louisiana-Monroe with a 66-50 win on Saturday night. Louisiana-Lafayette (13-9, 4-5 Sun Belt Conference) closed the first half on a 12-1 run, erasing an eight-point deficit to take a 24-21 lead into halftime. The Ragin' Cajuns never trailed...
Elfrid Payton scored 31 points to lead Louisiana-Lafayette to a 79-76 overtime win against Houston Saturday night. Shawn Long added 22 points and 12 rebounds for the Ragin' Cajuns (7-3). With Houston holding an eight-point first-half lead, the Ragin' Cajuns came back in the second to even the score at 45 with the help of back-to-back 3-pointers by Steven Wronkoski and Kevin...
MORE STORIES >>
College Basketball News

Delivered to your inbox

You'll also receive Yardbarker's daily Top 10, featuring the best sports stories from around the web. Customize your newsletter to get articles on your favorite sports and teams. And the best part? It's free!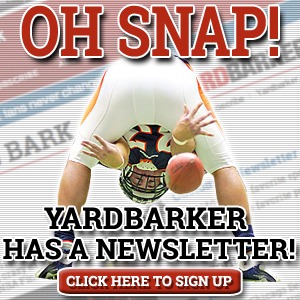 THE COLLEGE BASKETBALL HOT 10