Elijah Johnson may need a lot of time to get over this one. Johnson played his final collegiate game Friday, and his mistakes in Kansas' 87-85 overtime loss to Michigan will be remembered. Johnson committed three fouls in the first half against the Wolverines and saw limited minutes. He was even called for a flagrant foul after punching a Michigan player in the groin (pictured...
Kansas senior guard Elijah Johnson caused a stir early in Friday's NCAA Tournament game against Michigan. And no, it wasn't for spectacular play. Rather, a pain-inducing one. Johnson dropped Michigan freshman forward Mitch McGary with a shot to the crotch minutes into the Sweet 16 action. For the blow, Johnson was tagged with a flagrant foul. He also earned himself a...
The slam at the end of Kansas' overtime win over Iowa State by Elijah Johnson, probably wasn't necessary and showed a bit of poor sportsmanship. Especially, considering there were some questionable calls that got the game into overtime in the first place. If ISU students wanted to troll Johnson about that, I wouldn't have had any problems with that. What people are going to...
Hide the little ones for this unnerving report gentlemen as the following story contains NSFW language. Kansas picked up a controversial 108-96 overtime win at Iowa State on Monday in a tremendous game unfortunately marred by poor officiating and now ignorant ISU fans. Kansas point guard Elijah Johnson drew a reach-in foul on the Cyclones' Georges Niang with five seconds remaining...
Iowa State Cyclones fans took to Twitter following the Kansas loss to attack Elijah Johnson.
Iowa State fans have not been taking last nights loss to Kansas very well. First we had the nut-job storm the court to confront KU coach Bill Self. Now, even worse, we're seeing an ISU fan named  Stephen Koithan dropping death threats and racial slurs to star Kansas guard Elijah Johnson via a series of now deleted tweets. Johnson, who scored 39 points in the overtime win, was...
TAKING A LOOK
The Big 12 reportedly has announced that the controversial final minute of regulation in Kansas' overtime win over Iowa State is being reviewed by the conference.
Elijah Johnson erupted for 39 points in Kansas' 108-96 overtime win over Iowa State Monday, and he apologized after the game for a poor show of sportsmanship. With his Jayhawks up by 10 and less than 10 seconds left, Johnson was passed the ball after Iowa State missed a three pointer. Instead of dribbling out the remaining seconds, Johnson decided to go the length of the court...
Chris Williams commentary on Iowa State's devestating overtime loss to Kansas on Big Monday. 
Top 10 Players: Big 12 Pierre Jackson  PG  Baylor- 13.8pts. 5.9ast. Jackson came onto the scene with a bang last year. He's very explosive and can score points in bunches. I expect him to take a big step this year with a year of big school experience under his belt. Rodney McGruder  SG  Kansas State- 15.8pts. 5.2reb. I've always like McGruder's poise and smooth style,...
MORE STORIES >>
College Basketball News

Delivered to your inbox

You'll also receive Yardbarker's daily Top 10, featuring the best sports stories from around the web. Customize your newsletter to get articles on your favorite sports and teams. And the best part? It's free!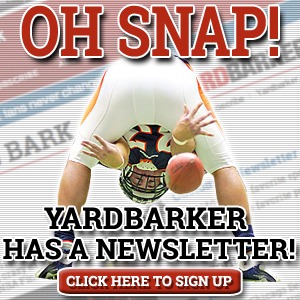 THE COLLEGE BASKETBALL HOT 10