It turns out that Enosch Wolf's arrest back in February has cost him his scholarship on the UConn Huskies Men's Basketball team. Here's the release from UConn: STORRS (May 21, 2013) — Junior Enosch Wolf's suspension from the University of Connecticut men's basketball program has ended and he is eligible to return to the team for the 2013-14 season as a non...
Connecticut center Enosch Wolf has been reinstated to the team following a decision last month by prosecutors to drop charges in a domestic violence case. UConn says the 7-foot-1 center can return for the 2013-14 season, but as a non-scholarship player. Wolf averaged 3.4 points and 3.4 rebounds for the Huskies last season before being suspended after his Feb. 11 arrest. Police...
LEAN AND HUNGRY
The University of Connecticut introduced a new logo to be worn by coaches and players of the Huskies' 24 men's and women's teams on Thursday. Via the UConn Today: The two major changes will be the use of "UCONN" across the front of every uniform worn by each team, and a new look for the Jonathan Husky logo. The new look is part of a new institutional branding and marketing...
Connecticut's lack of depth on the front line is about to become even more exaggerated with the suspension of reserve center Enosch Wolf. There is no timetable for his return.
Just when he was becoming an integral part of the UConn Huskies men's basketball team, Enosch Wolf now finds himself suspended indefinitely after being arrested early Monday morning. According to the police report, Wolf was arrested after being involved in domestic altercation with a female. He refused to leave the apartment, pushed the victim, grabbed her hair and also knocked...
Connecticut returns to Gampel Pavilion to play Harvard Friday night. DeAndre Daniels is having problems with his back and may not start. Could this be an opportunity for Enosch Wolf?
The famous line of the late North Carolina State Wolfpack basketball coach and one time UConn Huskies assistant coach Jim Valvano was "Don't Ever Give Up". On Tuesday night at Madison Square Garden in the tournament named after him, both teams followed that mantra to a tee. Unfortunately for UConn, they fell just a bit short as the Wolfpack hit their free throws...
Injuries impacted practice for the Connecticut men's basketball team Wednesday at Gampel Pavilion. Big men Enosch Wolf and Phillip Nolan were missing from action. The Huskies play their first exhibition game one week from Thursday.
Niels Giffey, Enosch Wolf and Leon Tolksdorf all took a leap of faith when they decided to come overseas from Germany to join the Connecticut basketball program. It's likely never imagined the opportunity would include a "home" game at any point in their Husky careers.
The UConn Huskies men's basketball team already has two German born players on its roster in Niels Giffey and Enosch Wolf. Apparently now there will be three. According to the Recruit Scoop, Leon Tolksdorf, a 6'7 combo forward from Berlin, Germany, has given the Huskies a verbal commitment to play next season. Tolksdorf played last season for the ALBA Berlin II where he...
MORE STORIES >>
College Basketball News

Delivered to your inbox

You'll also receive Yardbarker's daily Top 10, featuring the best sports stories from around the web. Customize your newsletter to get articles on your favorite sports and teams. And the best part? It's free!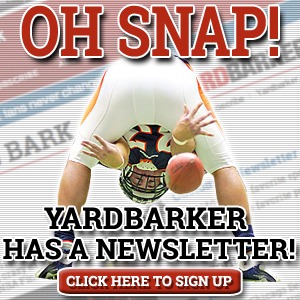 THE COLLEGE BASKETBALL HOT 10