Last season, Iowa State forward Georges Niang was listed at 240 pounds. While he wasn't a huge guy by any stretch of the imagination, he has said that one of his goals was to get in better shape before the start of the season. Well, Niang took that to heart, and the third-team All-Big 12 selection last year posted a picture to his Instagram today that shows how much weight he has...
Iowa States' Georges Niang could be in store for another huge year for the Cyclones. The senior, who averaged nearly 17 ppg last season, reportedly lost almost 25 pounds this offseason and now weighs around 230. The post Iowa State's Georges Niang Lost A Lot Of Weight appeared first on Diehardsport.
Fans of Iowa State basketball can expect a 2014 squad full of shooters and guys who can play up-tempo. Those shooters will take Iowa State to the NCAA Tournament and possibly a Sweet 16 game. What Iowa State basketball needs to get even further is several rebounding presences who can dominate the glass. I have said this before in past pieces. Iowa State can live and die by their...
Nothing. That's what we've learned for this season's NCAA Tournament, nothing. I couldn't sit here and write a sentence that would predict what was going to happen next in this mayhem, because everything we've expected has basically been false. I guess instead of telling you what you're going to see in these next few days, I could go over what to watch. That seems more...
To face North Carolina when you're healthy is tough enough, but to do it without Georges Niang? Stranger things have happened, I guess. They call this March Madness, right? We're programmed to expect things like Mercer over Duke, but for the second year in a row, the foot area is Iowa State's Achilles' heel. With 7½ minutes remaining in the third-seeded Cyclones' 93...
Before the NCAA Tournament began, many believed that Iowa State had the right pieces to make a Final Four run, and maybe even contend for a national title. Unfortunately, things just got a lot more difficult for the Cyclones. While ISU was able to easily handle North Carolina Central in its second round matchup Friday night, sophomore forward Georges Niang injured his right foot...
Iowa State Cyclones vs. West Virginia: a matter of prideThe Iowa State Cyclones are rolling right now, having won their last three games, including a 71-60 victory at TCU on Saturday. This Wednesday at 8:00 PM ET they will get a chance to increase the winning streak by hosting the West Virginia Mountaineers, who ended their last three game winning streak back on Feb. 10. West Virginia...
CF goes one-on-one with Georges Niang after Iowa State's big win over OU. 
TAKING A LOOK
The Big 12 reportedly has announced that the controversial final minute of regulation in Kansas' overtime win over Iowa State is being reviewed by the conference.
Iowa State forward Georges Niang isn't very athletic. He just isn't. Yet the 6-foot-7 Niang has blossomed into one of the Big 12's better freshmen, helping the Cyclones get off to a good start this season. Niang is third on Iowa State in scoring at 11.5 points per game while hitting 52.5 percent of his shots. He was named the Big 12's Rookie of the Week on Monday...
MORE STORIES >>
College Basketball News

Delivered to your inbox

You'll also receive Yardbarker's daily Top 10, featuring the best sports stories from around the web. Customize your newsletter to get articles on your favorite sports and teams. And the best part? It's free!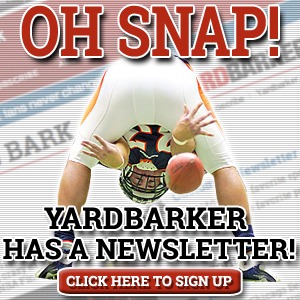 THE COLLEGE BASKETBALL HOT 10