Gerardo Suero scored 25 points and Albany defeated Binghamton 74-68 on Wednesday night, keeping the Bearcats winless. The Great Danes (13-9, 5-3 America East Conference) also got 19 points from Mike Black, 12 from Logan Aronhalt and 11 from Luke Devlin. Albany trailed 33-31 at halftime after shooting just 36.7 percent in the first half (11 of 30). However, the Great Danes improved...
Game #8-370: Albany Great Danes at Stony Brook SeawolvesJanuary 8, 2012 2:00 pmUSB Sports ComplexBBState Stats/RecapThe universities in the State of New York school system used to be known with their names starting with SUNY. There was SUNY Stony Brook, SUNY Albany and SUNY Binghamton, to name a few. They are officially known as the State University of New York at Stony Brook, the...
Gerardo Suero scored 24 points to lead Albany (N.Y.) over Hartford 88-63 on Monday night in the America East Conference opener for both teams. Suero, the AEC Player of the Week, was 9 of 14 from the field in improving upon his 22 points per game, which ranked fourth nationally. The Great Danes (9-6) also improved on their offensive stats, after ranking second in the league in scoring...
Gerardo Suero's three-point play with 38 seconds remaining sent Albany (N.Y.) to a 65-64 win over Mount St. Mary's Saturday. Suero, who finished with game highs of 28 points and 10 rebounds, was fouled as he laid the ball in to tie it at 64, and then sank his foul shot to put the Great Danes ahead for good. Albany then took a timeout, and the Mountaineers used the break...
Gerardo Suero had 23 points off the bench to pace four players in double-figure scoring to lead Albany (N.Y.) to an 81-62 victory over Fairleigh Dickinson on Sunday. Suero, Albany's leading scorer, did not start due to a mild ankle sprain and had 14 of his points in the second half. Blake Metcalf tallied a career-high 14 points, going 7 of 7 from the floor, for the Great Danes...
MORE STORIES >>
College Basketball News

Delivered to your inbox

You'll also receive Yardbarker's daily Top 10, featuring the best sports stories from around the web. Customize your newsletter to get articles on your favorite sports and teams. And the best part? It's free!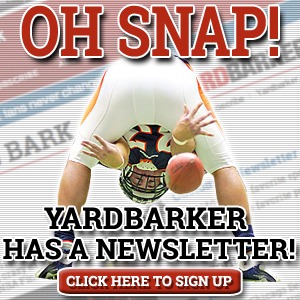 THE COLLEGE BASKETBALL HOT 10