The NBA Draft is a time guys who have been dribbling a basketball for as long as they can remember realize the dream of hearing their name called by the commissioner as being selected by a team. In the weeks leading up to the draft, it appeared Baylor's Isaiah Austin would be among those set […]
After being diagnosed with Marfan Syndrome, Baylor star Isaiah Austin, dream of becoming a professional NBA player was suddenly out of his grasp.  When the NBA found out the news of Austin, NBA commissioner Adam Silver did something very admirable, he drafted Austin and helped him live at least part of his dream; but it doesn't end there. While Austin may not be able to play on...
Isaiah Austin -- the projected 1st rounder who's dream to play in the NBA was dashed when he was diagnosed with Marfan Syndrome -- tells TMZ Sports he's got an NBA job lined up ... just as soon as he gets his college degree. The 20-year-old former college superstar was in D.C. yesterday and told us he's even more motivated to go back to Baylor University in August to...
Ever since his basketball career was cut short by Marfan syndrome, a rare genetic disorder of human connective tissue, different organizations have honored former Baylor center Isaiah Austin. He was "drafted" by the NBA at the 2014 Draft, where Austin was a projected second round pick, and now ESPN has decided to invite Austin to the ESPY Awards. According to a tweet by Bears...
Former Baylor center Isaiah Austin has been nothing but courageous and inspirational since learning that he'd no longer be able to continue his basketball career due to a genetic disorder called Marfan Syndrome. But the former NBA hopeful apparently ran into a situation that was a bit tough to handle today. Austin posted the transcript of a conversation that he claims to have had...
On Tuesday, former Baylor player Isaiah Austin announced that he would be selling shirts featuring the phrase Dream Again in support of the Marfan Foundation, which leads in the fight against Marfan syndrome, the disorder that cut Austin's basketball career short just days before the NBA Draft. Despite the fact that he won't be playing in the NBA, Austin is still attending the...
The of story of Baylor big-man Isaiah Austin and his dream of playing in the NBA that was derailed after is was discovered he had a career ending genetic disorder called Marfan syndrome, saddened the world over the weekend. But instead of feeling sorry for himself, Austin will use his platform to bring awareness to the syndrome. Become a part of my story and support the @NMF_Marfan...
On Sunday, we learned the deeply unfortunate news that Baylor's Isaiah Austin would not be able to pursue a professional basketball career after being diagnosed with Marfan syndrome. Austin seems to be keeping his head up and taking the entire situation in stride, and is now a valuable spokesman for the Marfan foundation. The former Baylor Bear posted a new shirt design on his...
Baylor center Isaiah Austin has been diagnosed with Marfan syndrome, which will end his basketball career. The disorder was discovered during genetic testing in preparation for next week's NBA Draft, where he was likely to be selected. Austin left Baylor after his sophomore year, but coach Scott Drew said he's hopeful the 7-1 Arlington, Texas native will return to campus...
Isaiah Austin has been diagnosed with Marfan syndrome, which will end his basketball career just days before the NBA Draft. "This is devastating news, but Isaiah has the best support system anyone could ask for, and he knows that all of Baylor Nation is behind him," head coach Scott Drew said. "His health is the most important thing, and while it's extremely sad...
MORE STORIES >>
College Basketball News

Delivered to your inbox

You'll also receive Yardbarker's daily Top 10, featuring the best sports stories from around the web. Customize your newsletter to get articles on your favorite sports and teams. And the best part? It's free!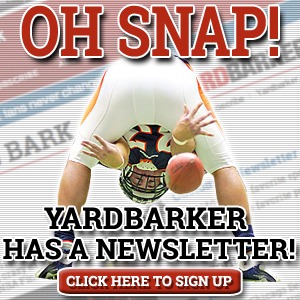 THE COLLEGE BASKETBALL HOT 10