Plenty of Snapchat users send and receive selfies every day. Far fewer can send pictures of themselves while slamming home a reverse dunk. Of course, most Snapcat users aren't on scholarship to play basketball at Kansas. Redshirt sophomore forward Jamari Traylor did just that while wearing his fresh new Jayhawks jersey. We can't verify that this is, in fact, this "first...
Beware of the Blog's Player of the Game is Jamari Traylor. KU was missing two key players in their second round matchup with a feisty EKU team, their freshman center Joel Embiid who is still out with a stress fracture in his back, and junior point guard Naadir Tharpe, who was nothing but a liability in his 21 minutes of action. KU has the luxury of a deep bench, and it needed...
Inside the Scottrade Center, the temperature was rising. The upset watch was turned up to 10. Tensions were rising. For the second straight season, Kansas was in a first-round dogfight with a low-seeded directional school from the state of Kentucky. Eastern Kentucky kept splashing in three-pointers, the sort of recipe that can lead to all-time upsets in the madness of March. But...
The Kansas Jayhawks defeated Eastern Kentucky, 80-69, in the first round of the NCAA tournament on Friday. It wasn't pretty but they got the job done. The Bruise Brothers, Jamari Traylor and Tarik Black, were the heroes as they combined for 29 points and 19 rebounds. Traylor was crucial in the second half. Kansas came out to a shaky start, turning it over 10 times in the first...
ST. LOUIS -- Andrew Wiggins scored 19 points, Jamari Traylor and Perry Ellis had double-doubles and second-seeded Kansas pulled away down the stretch to beat pesky Eastern Kentucky 80-69 on Friday in the second round of the NCAA Tournament. Traylor finished with 17 points and 14 rebounds, and Ellis had 14 points and 13 boards for the Jayhawks (25-9), who trailed 56-53 with 9 minutes...
As a senior in high school, Andrew Wiggins dominated his peers on the way to earning several of the nation's top honors and the attention of almost every big-name basketball program in the country. Photo shoots, autograph signings, and cross-country trips to attend events such as the Jordan Brand classic or McDonald's All-American game were common occurences in the life of the...
It was nearly an hour after Kansas' 83-69 victory over West Virginia on Saturday afternoon, another workmanlike performance from a team on a Big 12 mission, and Jamari Traylor was standing on the floor of Allen Fieldhouse. The conversation had turned to nicknames, some sort of playful discussion that only happens after wins, and this is where things got a little uncomfortable...
LAWRENCE, Kan. -- It's 550 miles to Chicago, we got a full tank of gas, half a pack of cigarettes, it's dark, and ... "I don't really like it," Jamari Traylor said. Wait. Really? Why not? "I don't know," the Kansas forward continued. "(But) I'll roll with it. If somebody thought of giving me a nickname, I'll roll with it, too.&quot...
LAWRENCE, Kan. -- Wayne Selden and Perry Ellis had 13 points apiece, and No. 5 Kansas beat Fort Hays State 92-75 in an exhibition game Tuesday night. Jamari Traylor added 11 points for the Jayhawks, who open the regular season Friday against Louisiana-Monroe before playing No. 4 Duke next week. Dwayne Brunson scored 15 points for the Tigers, a Division II program picked to win...
The taste of college basketball has come in sips for Ben McLemore and Jamari Traylor, just enough to make them thirsty for more. The high-profile recruits were deemed partial qualifiers by the NCAA last season, which left them to watch as Kansas made another remarkable run to the Final Four. They couldn't practice until the second semester, and even then had to find their own...
MORE STORIES >>
College Basketball News

Delivered to your inbox

You'll also receive Yardbarker's daily Top 10, featuring the best sports stories from around the web. Customize your newsletter to get articles on your favorite sports and teams. And the best part? It's free!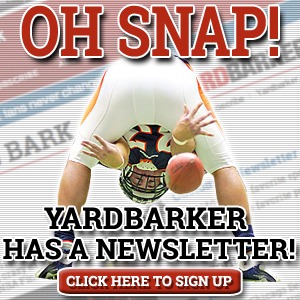 THE COLLEGE BASKETBALL HOT 10