Oregon State men's basketball junior guard Jared Cunningham has decided to forgo his senior season and turn professional. The first-team all-Pac-12 selection said he would be declaring for the NBA draft and consider the possibility of hiring an agent at a packed Gill Coliseum press conference on Monday. Cunningham's decision leaves a huge hole for the Beavers to fill, but...
Oregon State guard Jared Cunningham is skipping his senior season and entering the NBA draft. Cunningham leaves the Beavers ranked 13th on the school's career scoring list with 1,271 points and second in steals with 219. He was chosen to the All-Pac-12 team this past season, when he averaged 17.9 points and 3.8 rebounds for the Beavers (21-15). He had 91 steals, matching Gary...
HAD HE DECIDED to return, the Beavers would have had all five starters back next season and in seemingly good position to make a run at the Big Dance. But it was not to be, as Jared Cunningham declared Monday his intention to leave Oregon State a year early and enter the NBA Draft.
Jared Cunningham hit a go-ahead layup with 31.8 seconds left, and ninth-seeded Oregon State blew a 15-point lead in the second half before rallying for a thrilling 86-84 victory over top-seeded Washington on Thursday in the Pac-12 tournament quarterfinals. Cunningham scored 18 points and hit two free throws with 6.2 seconds to play despite missing four additional free throws in...
Big Week for OSU Hoops In just his second year as a full-time starter for the Oregon State University men's basketball team, Jared Cunningham was able to add yet another achievement to his legacy as a Beaver. The annual PAC-12 honors were handed down this past week and Cunningham found himself a member of the All Conference 1st Team (his first selection), and he also received...
The next Gary Payton? For many Beaver fans, Jared Cunningham has been a bright spot in more than one way for the Oregon State basketball program. For starters Cunningham ushered in the Craig Robinson era, which has consisted of a steal happy defense, and highlight reel athleticism. The comparisons to Gary Payton are attributed constantly, and it takes little research to see why these...
If you haven't already get to know the name Jared Cunningham. The Oregon State star is averaging 17.2 points per game this season and is one of the most athletic players in the country. Last night Oregon State defeated Howard 93-72 and in that game Cunningham had one of the best dunks so far in this college basketball season. The Beavers point guard Ahamd Starks passed...
Oregon State junior guard Jared Cunningham has been named Bank Of The West Pac-12 Men's Player Of The Week for Nov. 14-20. Cunningham averaged 26.0 ppg while leading the Beavers to an impressive 4-0 start, including a 100-95 victory over Texas Sunday. Cunningham increased his scoring output in each game so far this season, from [...]
Jared Cunningham scored a career-high 37 points to lead Oregon State to a 100-95 overtime victory against Texas on Saturday night in the semifinals of the TicketCity Legends Classic. Cunningham, a junior guard who had 35 points in his previous game against Hofstra, played the last few minutes and the overtime with a split lip. He made several hustle plays down the stretch and went...
Jared Cunningham scored a career-high 35 points to lead Oregon State to an 82-72 win over Hofstra in the TicketCity Legends Classic Wednesday night. Devon Collier added 25 points, also a career best, for the Beavers, who are 3-0 for the first time in 11 years. Oregon State outscored Hofstra 12-4 in the first 2:24 of the second half to go ahead 51-45 and never trailed again. Hofstra...
MORE STORIES >>
College Basketball News

Delivered to your inbox

You'll also receive Yardbarker's daily Top 10, featuring the best sports stories from around the web. Customize your newsletter to get articles on your favorite sports and teams. And the best part? It's free!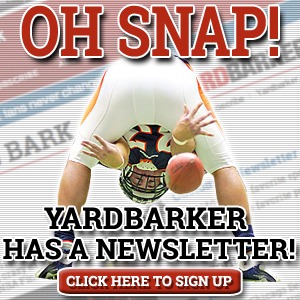 THE COLLEGE BASKETBALL HOT 10