I realize that I'm a little late to the party with this one, but former Louisville forward Jared Swopshire has been named the assistant varsity basketball coach at Christian Academy. Despite previous reports, Swopshire will work for the Indiana campus of Christian Academy and not the Louisville campus. The St. Louis native came to Louisville with the 2008 recruiting class. Unfortunately...
Former Louisville forward Jared Swopshire has been dealt and unfortunate blow. According to Teddy Greenstein, a sports writer for the Chicago Tribune, Swopshire will miss the rest of the season with a knee injury. After four years at Louisville, Swopshire transferred to Northwestern for his final year of eligibility. He underwent arthroscopic surgery on his right knee today after...
Jared Swopshire keeps hearing he needs to be more than just another guy for Northwestern. Well, how's this? Swopshire scored 16 points to lead Northwestern to a 55-48 victory over No. 12 Minnesota on Wednesday night. In a game where baskets were hard to come by at times, the Wildcats (12-8, 3-4 Big Ten) made just enough shots down the stretch to beat a ranked opponent for...
Former Cardinal Jared Swopshire is fitting nicely with his new team.  The Northwestern Wildcats are off to a 3-0 start for the first time in over a decade. This is obviously the Swop effect, no? In three games this season, Swop is averaging 11.7 points, 6 rebounds and 2 assists. He had a career high performance last week's 81-68 win against Mississippi Valley State, finishing...
Northwestern has added Louisville transfer Jared Swopshire and incoming freshman Alex Olah for next season. Swopshire averaged 3.3 points and 2.8 rebounds as a senior last season after sitting out the previous year because of a groin injury that required surgery. He is graduating this spring and is transferring because Louisville does not have an open scholarship available. He will...
Jared Swopshire will be in the Cards starting line-up tomorrow  for the first time since the 2009-2010 season as the Cards take on South Florida. Swopshire arrived at Louisville in 2008 as a part of the Rick Pitino's top 10 recruiting class. He averaged just 5.4 minutes per game as a freshman, but saw that number sky-rocket as a sophomore when he became a full time start at...
Exhibition games don't count for much, if anything.But if Jared Swopshire's performance in the University of Louisville's 72-62 win over Bellarmine is any indication, he may finally be ready to contribute.During his first two seasons, Swopshire often appeared to be taking a casual approach to the game, holding back, rarely displaying any emotion. Tall and lanky, a good physique...
MORE STORIES >>
College Basketball News

Delivered to your inbox

You'll also receive Yardbarker's daily Top 10, featuring the best sports stories from around the web. Customize your newsletter to get articles on your favorite sports and teams. And the best part? It's free!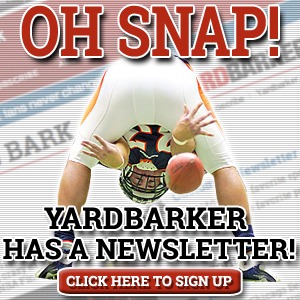 THE COLLEGE BASKETBALL HOT 10