Just two weeks after turning down the Marquette job, the Tennessee athletics department announced Tuesday that third-year head coach Cuonzo Martin has left the Tennessee basketball team to take the same job at California-Berkley. This comes after Martin's most successful season not only with the Vols, but as a head coach in general as he led the team to his first Sweet 16, and...
For the first time since 2010, Tennessee basketball will make an appearance in the Sweet 16. Despite an up-and-down season the Vols have pulled it together as of late to make one of the more impressive runs in the tournament as of late. Their latest victim was a little redemption from last season's NIT first round game against Mercer. Tennessee disposed of the Bears by an impressive...
It only takes one to start a trend. Tennessee junior forward Jarnell Stokes took questions in the locker room after the Vols' victory over Mercer in the third round of this year's NCAA Tournament donning some Google Glass eyewear. We have no idea what purpose it served him, but reporters sure seemed to like it. Jarnell Stokes wearing google glasses? pic.twitter.com/q1fJYmjYRQ...
For the first time since 2010 Tennessee basketball has made it to semifinal Saturday in the SEC tournament. The Vols dismantled the South Carolina Gamecocks Friday afternoon 59-44, giving them their fifth straight victory, all of which they've led wire-to-wire. While a win over South Carolina, who entered Friday's game 14-19, it's still big for the Vols for two reasons. First...
Jarnell Stokes had 20 points and 11 rebounds Tuesday night as Tennessee trounced Georgia 67-48 to snap the Bulldogs' four-game winning streak. Stokes went 6 of 7 for 13 points Saturday in a 75-70 loss at Missouri, but he didn't shoot in the last 17 1/2 minutes of that game. Tennessee coach Cuonzo Martin quipped Monday that the Volunteers needed to pass the ball to Stokes...
Jarnell Stokes pulls down one of his team high 18 rebounds in Saturday night's victory over USC Upstate (Photo Credit: UTsports.com) After suffering a season opening loss on the road Tuesday night, Tennessee basketball returned to Knoxville, Tenn. for the Volunteers home opener. After a slow start the Vols were able to regroup and bounce back Saturday night in Thompson Boling Arena...
NASHVILLE, Tenn. Tennessee had to venture away to possibly save a season that once appeared to have gone astray. Following Sunday's win at South Carolina for their first road victory of the season, the Volunteers traveled here Wednesday night to sweep the season series over rival Vanderbilt with a convincing 58-46 win in front of 12,686 at Memorial Gym. "Like I said to...
Tennessee power forward Jarnell Stokes is a big dude. Coming in at 6′ 8″ and 270 pounds, Stokes has become a physical force in only one year of action. Yes, Jarnell has size, but that is standard for a Division I basketball player. What is not standard is what we are seeing from his little brother, Isaiah, an eighth grader currently terrifying kids on the football field. The...
Jarnell Stokes' first week at Tennessee was full of new experiences. There were conditioning programs, film study, his first attempts to play sound defense and the challenges of finding his way around campus. And don't forget the thrilling debut to his collegiate basketball career against No. 2 Kentucky. Ranked among the top 25 prospects in the nation for 2012 by multiple...
On paper, the first half of the season and the first part of conference play haven't been kind to Tennessee. The Volunteers, two years removed from a trip to the Elite Eight, are 8-9 overall and 1-2 in SEC play after Saturday's 65-62 loss to Kentucky, their third straight in the heated rivalry. Yet Tennessee had something to feel good about in a game that, considering the...
MORE STORIES >>
College Basketball News

Delivered to your inbox

You'll also receive Yardbarker's daily Top 10, featuring the best sports stories from around the web. Customize your newsletter to get articles on your favorite sports and teams. And the best part? It's free!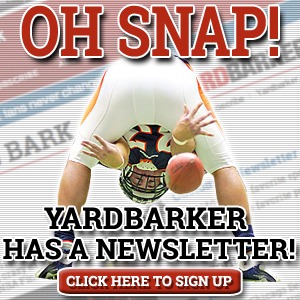 THE COLLEGE BASKETBALL HOT 10