JayVaughn Pinkston and Darrun Hilliard The Villanova basketball program is one that is rich in tradition, success, and one that has had its fair share of exceptional players and coaches. As a result of this, it has been one of the more successful programs in college basketball. Most prominent college basketball programs see at least one of their players get drafted to the NBA every...
The Wildcats have been notorious at having big time games on their schedule every year, this year is no different. With a program as successful as Villanova's, it allows them to play some of the best college basketball teams in the country and continue to get exposure on the national stage. Villanova regularly participates in early season tournaments where they are tested early...
JayVaughn Pinkston and Darrun Hilliard The forward position was one of the Villanova basketball team's strengths this past season. Starting forwards James Bell and JayVaughn Pinkston had sensational years on the offensive side of the ball. Bell led the Wildcats in scoring, averaging 14.5 pints per game, while Pinkston was the teams second leading scorer averaging 14.1 points per...
There are flops, and then there's this flop from Villanova's JayVaughn Pinkston vs. Seton Hall, better described as the worst of all time.
Villanova is struggling mightily right now against Seton Hall in its first game of the Big East Tournament, but perhaps junior forward JayVaughn Pinkston is acting a little too desperate. Check out this ridiculous flop that Pinkston committed against the Pirates earlier in the second half of Thursday's game.  Somehow, both Pinkston and Pirates senior center Gene Teague were given...
JayVaughn Pinkston had 15 points and 10 rebounds No. 8 Villanova overcame some early shooting woes to beat St. John's 74-67 on Saturday at Madison Square Garden. The Wildcats (15-1, 4-0 Big East) came into the game having shot better than 50 percent from the field and 3-point range in their last three games. Against St. John's (9-6, 0-3) they struggled from both in the first...
JayVaughn Pinkston scored 19 points, Ennis had 17 and No. 11 Villanova led all the way in a 91-61 rout over Providence on Sunday night. Pinkston dunked off the opening tip, and the Wildcats simply dominated from there, thrashing the Friars who beat them twice last season. The Wildcats opened on a 9-0 run, and hit 10 of their first 11 shots to build a 24-point lead. The Wildcats won...
JayVaughn Pinkston had 22 points and No. 11 Villanova rebounded from its first loss of the season with a 76-73 overtime victory over Butler on Tuesday night in the Big East opener for both teams. Darrun Hilliard scored 15 points and Josh Hart added 10 for the Wildcats (12-1, 1-0), who lost at No. 2 Syracuse on Saturday. Butler (10-3, 0-1) was making its debut in its third conference...
       JayVaughn Pinkston/csnphillyVillanova's 11-0 Start is Just What the New-Look Big East Needed, but the Wildcats' Biggest Battle Comes Saturday Jay Wright had high hopes on Big East media day from the very first word that he said, and like every optimistic coach at the beginning of every season, he talked of a goal to win a national championship. The difference? His...
JayVaughn Pinkston scored 20 points to help Villanova beat a top-five team for the third time this season, 67-57 over No. 5 Georgetown on Wednesday night. The Wildcats (19-12, 10-8 Big East) also beat then-No. 5 Louisville and then-No. 3 Syracuse and have put themselves in solid shape for at least an NCAA tournament at-large bid. All three wins over top-five teams came at the Wells...
MORE STORIES >>
College Basketball News

Delivered to your inbox

You'll also receive Yardbarker's daily Top 10, featuring the best sports stories from around the web. Customize your newsletter to get articles on your favorite sports and teams. And the best part? It's free!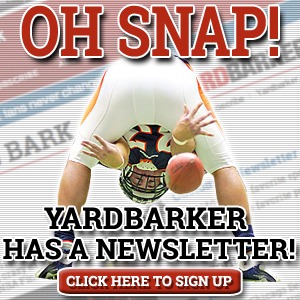 THE COLLEGE BASKETBALL HOT 10