Mick Cronin talked about the 2014-15 Bearcats after the first day of practice yesterday. The coach offered some insight about his brand new club. This is going to be an interesting year in Cincinnati basketball. This is a very, very young team compared to what we have seen in the past. Only Ge'Lawn Guyn and Jermaine Sanders come back as seniors. Neither one of them were a key player...
You might not have noticed, but Cincinnati has had a little bit of trouble scoring lately. UC has averaged 56 points over the last 3 games. It's kind of surprising that they are 2-1 over that span. A large reason why is that the Bearcats have gotten no bench production. Some of this comes with the tightened rotation. Some comes because guys are missing shots Let's look at...
Before the game on Tuesday night, Bill Koch sent out a tweet that read like this: It seems fair to say that he injured his toe sometime against Memphis because he barely played the second half of that game. Lawrence has modest numbers for the season with 4.2 points and 3.3 rebounds. None of Jermaine's numbers jump off the page, but there is an impact that he's made...
Jermaine Sanders was one of three Cincinnati players with double-doubles, and the Bearcats turned in the most dominant rebounding performance in their history, beating Chicago State 102-62 on Monday night. Sanders had his first career double-double in Cincinnati's big first half and finished with 14 points and 13 rebounds. It was the first time in 12 years that the Bearcats...
Sean Kilpatrick scored 22 points and Jermaine Sanders added a career-high 13 as the Cincinnati Bearcats held off a North Carolina Central Eagles comeback before pulling away for a 74-61 win on Friday in the season-opener for both teams. Titus Rubles also reached double figures with 13 points for Cincinnati (1-0). NCCU senior Jeremy Ingram scored a game-high 27 points, 19 in the...
yesterday I wrote a season review about Jermaine Sanders. In the post, I made a claim that Sanders did not have more than a handful of baskets that he created on his own. If no one assisted him, Sanders didn't score was my primary point. Since I couldn't find the assist percentage on made shots at Basketball State before my free page views wore off, I have to manually look...
MORE STORIES >>
College Basketball News

Delivered to your inbox

You'll also receive Yardbarker's daily Top 10, featuring the best sports stories from around the web. Customize your newsletter to get articles on your favorite sports and teams. And the best part? It's free!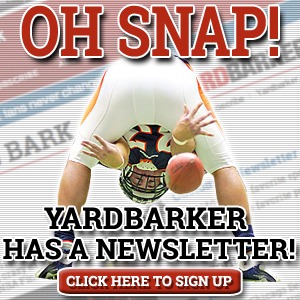 THE COLLEGE BASKETBALL HOT 10