Jim Boeheim appears to have yet another elite defensive squad at Syracuse. The 23rd-ranked Orange will be tested by high-scoring California as the teams meet for the third time in as many seasons Thursday night in a 2K Classic semifinal at Madison Square Garden. Syracuse held Kennesaw State and Hampton to a combined 35.2 percent shooting and forced a total of 40 turnovers in 89-42...
Syracuse head coach Jim Boeheim, surprisingly, joined Twitter Friday morning. By Friday afternoon, he'd already figured out the main purpose of the social media medium – banter. Boeheim, responding to a tweet sent out by ESPN college basketball analyst Jay Bilas, claimed ignorance after the former Duke star called him out for following some of the more attractive women in sports...
Syracuse basketball head coach Jim Boeheim has long claimed that he's quite inept when it comes to technology. Apparently that all changed Friday, when he officially joined Twitter. He's been making the rounds the past week to promote his new book "Bleeding Orange", so the timing makes sense. Still, it feels a bit like hell has frozen over. Seems like yesterday I got a...
The 2015 basketball recruiting class Syracuse is putting together is already one of the best Jim Boeheim has ever had, and that is without considering the possibility that Thomas Bryant could enter the fold. With Bryant getting closer and closer to making a decision, The Fizz takes a look at one of his other reported options, Indiana. Earlier this week, there was an off-court incident...
Did Syracuse's hot start last year lead to the late-season swoon? Jim Boeheim took the podium at ACC Media Days, and admitted big heads and over-inflated confidence can lead a team to think they're better than they are. So getting on the floor and having some early losses is actually very beneficial. "We had a great start, but we were really winning games by the thinnest...
Syracuse basketball coach Jim Boeheim is one of the most emotional men in all of college hoops. If you watch an Orange game, you can see Boeheim on the sidelines expressing a bunch of different emotions based on what happens on the court. Today, Syracuse basketball unveiled its 2014-15 media guide, which features a hilarious picture of Boeheim with a scowl on his face. Check it out...
How worried should Syracuse fans be now that Jim Boeheim's comments against Bobby Davis and Mike Lang will be reopened in court? Hard to say right now. Originally Boeheim's statements that the two former ballboys were liars and just looking for money were thrown out because they were seen as mere opinion, not based in fact. Now, they're being seen as more than that: The slander...
Hoops season is officially back in the mix with college basketball's annual Midnight Madness taking place this Friday. But the future remains on the minds of the Orange faithful up On the Hill.   You can thank Jim Boeheim for that.   The Per'Fesser is already on record saying the 2015 hoops recruiting class is Syracuse's "best ever." Boeheim may need to reconsider how...
Jim Boeheim is everything to Syracuse basketball. The legendary coach arrived at Syracuse University in 1962 as a freshman basketball walk-on, and has never left, turning SU from a strong regional program in Central New York into a true national power. It is no surprise that Syracuse fans have a strong attachment to Boeheim. One fan loves the legendary coach so much, that he put...
Syracuse head coach Jim Boeheim believes that there is no reason that there should be a Tank-a-thon in the Association. In an interview with SNY, Boeheim does not see someone from the bumper freshman crop that is worth the effort…Read more →
MORE STORIES >>
College Basketball News

Delivered to your inbox

You'll also receive Yardbarker's daily Top 10, featuring the best sports stories from around the web. Customize your newsletter to get articles on your favorite sports and teams. And the best part? It's free!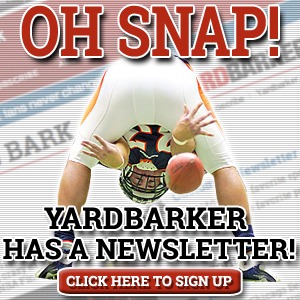 THE COLLEGE BASKETBALL HOT 10