It's never too early for Jim Boeheim's staff to plan ahead. Syracuse basketball has made a scholarship offer to Jordan Tucker, Class of '17 shooting guard from White Plains, NY. The 6'7" Tucker is just a sophomore at Archbishop Stepinac High School. ESPN gives Tucker a 91 ranking, and the 5-star recruit is the best player in the state for '17. Tucker says his top offers...
Syracuse coach Jim Boeheim returned from his trip to Spain with USA Basketball and refuted a Yahoo article that portrayed the program as a propaganda piece for Duke basketball. Boeheim, sitting behind his desk at the Melo Center on Wednesday with a lunch of Pepsi and popcorn, took aim at many of the opinions stated by writer Adrian Wojnarowski, including one that head coach Mike...
Follow the Fizz on Twitter for the latest SU basketball news via ngngsports The Per'fesser could be around beyond next season after all. Jim Boeheim has denied or shaken off every rumor of possibly retiring, and with a top notch recruiting class heading up On the Hill, how could he walk away now? We've discussed here at The Fizz the scary-good potential of Syracuse basketball's...
If Boeheim wins another NC, there may be more tattoos of his face coming to CNY. (IG/kyleproiatattoo) Jim Boeheim elevated Syracuse to a national power in the late 80s, and won the 2003 NCAA Tournament, but the Hall of Famer has never had a more consistent stretch of success on the court and in recruiting than the last five or so years. Now, according to Boeheim, his 2015 class will...
Jim Boeheim has some sage advice for the Syracuse Orange fan who decided to get a tattoo of Boeheim's face on his leg this week. And the advice given by Boeheim comes in the typical sarcastic manner we have grown accustomed to from the Hall of Fame coach.Speaking to Jeff Goodman of ESPN, Boeheim proclaimed that he "would wear long pants" for the rest of his life if...
Jim Boeheim has been in Syracuse, New York for a billion years, transforming Syracuse University into a legit national basketball school, and is loved by the Orange fans. 28-year-old superfan Richard Miner decided to honor the coach that arrived as a freshman walk-on in 1962 before accepting the head coaching job in 1976, where he has brought stability and success ever since. Miner...
Jim Boeheim is everything to Syracuse basketball. The legendary coach arrived at Syracuse University in 1962 as a freshman basketball walk-on, and has never left, turning SU from a strong regional program in Central New York into a true national power. It is no surprise that Syracuse fans have a strong attachment to Boeheim. One fan loves the legendary coach so much, that he put...
The memes sometimes become bigger than the actual story. Boeheim flipped out after a bad called cost him team the game at Duke (the ejection didn't help either) and it spawned the photos above by @Garcizzle13 and @BrianMFloyd of SB Nation. Enjoy.
Syracuse's Jim Boeheim has become the old coot who mouths off about "in my day" nonsense.  His Big East was better than this ACC thing.  What he did was tougher than anything anyone has ever had to do.  Etc.He just mouthed off that Duke and North Carolina are good programs ... but they get that advantage of playing NCAA tournament regional finals in their home state...
Syracuse head coach Jim Boeheim believes that there is no reason that there should be a Tank-a-thon in the Association. In an interview with SNY, Boeheim does not see someone from the bumper freshman crop that is worth the effort…Read more →
MORE STORIES >>
College Basketball News

Delivered to your inbox

You'll also receive Yardbarker's daily Top 10, featuring the best sports stories from around the web. Customize your newsletter to get articles on your favorite sports and teams. And the best part? It's free!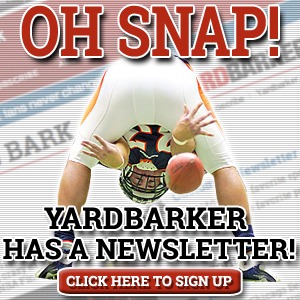 THE COLLEGE BASKETBALL HOT 10