Kevin Ollie led the UConn Huskies on an improbable run to the 2014 NCAA Tournament title and now he's about to get paid like one of the top basketball coaches in the country. Sources close to the situation claim Ollie and UConn are closing in a big new contract. Details of the deal won't be available until after it's completed, but ESPN is reporting it would be a five-year...
According to a report from ESPN citing mutiple sources, former UConn head coach Jim Calhoun is showing 'significant interest' in the opening at Boston College. Calhoun resigned from his position with the Huskies prior to the 2012 season, citing health reasons. Calhoun has battled cancer and suffered injuries in a bike accident. He won three […]Continue reading...
There a multiple reports out of Storrs that Connecticut Huskies legendary head coach, Jim Calhoun is making plans to step down and retire. NBCConnecticut.com, was the first to report the story. It is a matter of Calhoun and his agent "dotting the 'i's' and crossing the 't's'," according to the source. There is reportedly a [...]
UConn men's basketball coach Jim Calhoun is retiring. NBC Connecticut is reporting that Calhoun's retirement is imminent. Calhoun, 70, has led the Connecticut Huskies to three national championships during his 26 years as head coach. His last title was in 2011. The Huskies' men's basketball team won national championships in 1999 and 2004 as well.
BREAKING AWAY
UConn coach Jim Calhoun was hurt again in a biking accident. There aren't full details about it, but the injury appears to be bad.
In the end, with one minute to go, Jim Calhoun sat on his bench with his legs crossed and the end of this miserable season laid out before him. He focused on the slow end when his team had the ball. But during pauses in the action -- and at times when eight-seeded Iowa State had the ball -- the legendary UConn coach's head wandered. He would suddenly look off, away from the...
ROUGH NIGHT
Iowa State absolutely destroyed UConn 77 to 64. The game was never close and the Cyclones weren't going to let it be. It's a great win for the Cyclones, who will have to face the #1 overall seed Kentucky Wildcats in their next matchup. Could this be Jim Calhoun's last game at UConn? Probably. Here's Jeremy Lamb's end of game … Continue reading …
They say it's nearly impossible for even the best teams to beat the same opponent three times in one season. Syracuse did just that Thursday, earning its third victory over Connecticut in the past month. But if they're lucky, the Orange won't have to tackle UConn again in the NCAA tournament. Because the rejuvenated Huskies are playing with a newfound confidence, and...
Jim Calhoun returned to the bench after more than a month of medical leave and coached Connecticut to a 74-65 win over Pittsburgh on Saturday. Shabazz Napier scored 23 points, including a big 3-pointer with a minute left, and Roscoe Smith added 14 points and seven rebounds for the Huskies (18-12, 8-10 Big East) who kept alive hopes for an at-large bid to defend their NCAA national...
Connecticut basketball coach Jim Calhoun says he decided not to retire after last year's national championship in large part because he wanted to see through the NCAA sanctions leveled on him and his program for recruiting violations. The 69-year-old Hall of Fame coach returns to the sidelines Saturday after serving a three-game suspension as No. 8 UConn (12-2, 2-1 Big East...
MORE STORIES >>
College Basketball News

Delivered to your inbox

You'll also receive Yardbarker's daily Top 10, featuring the best sports stories from around the web. Customize your newsletter to get articles on your favorite sports and teams. And the best part? It's free!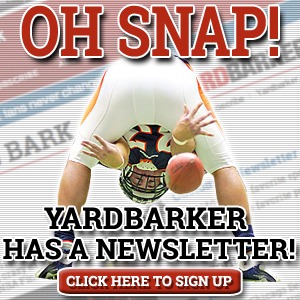 THE COLLEGE BASKETBALL HOT 10