While truly great NBA teams are regularly built on star-power, what usually separate them from other teams are highly-skilled players who can fill multiple roles.  The ability to be, on any given night, a scorer, rebounder, defender, passer, or all of them at once, is rare, but the recent rise in Northwestern hoops can be attributed majorly to a player just like this. John Shurna...
In a season when he became Northwestern's all-time leading scorer, all-time blocks leader and this year's Big Ten scoring champion, John Shurna continues to bring rack up accolades. On Monday, he was named honorable mention All-American by the Associated Press.
Less than 6 days to Selection Sunday, and then we will know for sure who the committee is going to put in the 2012 NCAA Basketball Tournament.  A strong week for Purdue and Cincinnati has moved them from my bubble to IN status, shrinking the bubble to 10 teams.  Illinois St. could have moved the bubble to nine but fell in the Missouri Valley Championship to Creighton in OT.  If...
John Shurna made Northwestern history on Saturday night, as he surpassed Billy McKinney as the program's all-time leading scorer. His efforts lifted the Wildcats to a key win for their tournament credentials. It all made for a special night at Welsh-Ryan Arena.
John Shurna made history on Saturday night, surpassing Billy McKinney as Northwestern's all-time scoring leader. Shurna connected on a second-half three-pointer to place him first on the program's scoring list. His efforts helped the Wildcats to a pivotal 64-53 win over the Minnesota Golden Gophers.
John Shurna, the Big Ten's leading scorer, came in averaging 25.6 points per game over the last five contests. With his 16th point tonight versus the Minnesota Golden Gophers, he is now the leading scorer in Northwestern history. Earlier this month he surpassed third-place-on-the-list Evan Eschmeyer, and every mention of Northwestern basketball history usually requires a mention...
Michigan State built its 15-game winning streak on solid, consistent play and an ability to defend an array of teams and approaches. The sixth-ranked Spartans matched up Saturday against a style they couldn't contain. Northwestern stars John Shurna and Drew Crawford got their points and their shots, but what really hurt Michigan State was the play of backup center Davide Curletti...
John Shurna scored 32 points, including a school-record tying nine 3-pointers, as Northwestern defeated Eastern Illinois 87-72 Sunday night. Shurna was 9 for 12 from 3-point range and 11 of 16 overall. Leading 48-44 early in the second half, Northwestern (10-1) went on a 9-0 run punctuated by Luka Mirkovic's three-point play for a 57-44 lead. Eastern Illinois would get no closer...
Led by a strong performance from John Shurna, Northwestern rolled past Eastern Illinois at Welsh-Ryan Arena, beating the Panthers 87-72. The Wildcats finish a tough weekend stretch of three games in four days with a 3-0 record.
ATLANTA (AP) -- John Shurna, the Big Ten's leading scorer, had 25 points to lead Northwestern past Georgia Tech 76-60 on Tuesday night in the Big TenACC Challenge. Shurna, a 6-foot-9 senior forward, made three 3-pointers and had a team-high eight rebounds as Northwestern (6-0) remained unbeaten. Drew Crawford had 14 points and Luka Mirkovic had 13. Jason Morris led Georgia...
MORE STORIES >>
College Basketball News

Delivered to your inbox

You'll also receive Yardbarker's daily Top 10, featuring the best sports stories from around the web. Customize your newsletter to get articles on your favorite sports and teams. And the best part? It's free!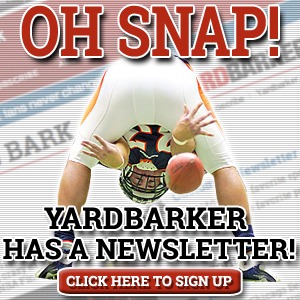 THE COLLEGE BASKETBALL HOT 10