It's hard to boil a season down to just a few paragraphs. At UVa, it usually takes a few Michener novels just to encapsulate a few weeks of athletic competition. But for the Men's Basketball team, it can be summed up by two NIT appearances, both ending one game from New York City. At the beginning of the season, Virginia was poised to head to the Big Apple, but first...
After a day off from ACC basketball, we're back at it tonight with 4 ACC games.  Of course, 3 are at the same timeslot which I never quite understood.  I know TV plays a big deal in all of this but, how about spread out your games to maximize your exposure?  Its a pet peeve of mine, of course few people watch as much ACC basketball as I do anyway.  I'll let it...
Senior point guard Jontel Evans is a stalwart in the Virginia basketball program.  Coming into the season, he had played in all 94 of the games of his career and started in 72.  After an off-season ankle injury, Evans had struggled in playing only 60 minutes in four games coming into Sunday night's 61-52 victory over North Carolina, Virginia's first against the Tar Heels in...
Wedneday night was an interesting night of basketball in the ACC.  One of my tweets from last night sums it up pretty well. Tonight's ACC hoops in one tweet: UVA won scoring 46 pts! Maryland won by 32 pts ! Wake Forest won! FSU had 19 pts with 10 min left! #goacc — Jon Pence (@scacchoops) December 6, 2012 Outside of perhaps Maryland, it wasn't one of the prettier nights...
Virginia could be without point guard Jontel Evans when it opens the season at George Mason. Evans, the Cavaliers' lone scholarship senior, suffered a stress fracture in his right foot while in practice in late September and had surgery Oct. 2. Evans says he expects to be back in about six weeks. The Cavaliers will also be without Malcolm Brogdon, who can also play point guard...
Virginia starting point guard Jontel Evans will miss 6 weeks after having surgery to repair a stress fracture in his right foot.  The six week timeframe will have Evans missing all preseason practice and could miss a game or two.  Here's more from CavalierInsider.com: Virginia opens at George Mason on Nov. 9, which would be the five-week and three-day mark of Evans' rehab...
Jontel Evans leads Virginia with 13 points
by David Cassilo / @dcassilo After 12 straight wins No. 16 Virginia had a chance to legitimize its run at the ACC title with a trip to No. 8 Duke. But the Blue Devils fended off the Cavaliers best efforts, hanging on for a 61-58 victory. Duke trailed by four points at the half, but a 7-0 run after the game was tied at 38 put the team up for good. Virginia, though, had its chances...
CHARLOTTESVILLE, Va. — Jontel Evans' performance in the first half Tuesday was forgettable. His second half was a hint Virginia could be dangerous all season if the junior guard can produce a multidimensional performance. Evans wasn't the only reason the Cavaliers routed George Mason 68-48 to roll into their exam ...
Mike Scott had 18 points and Jontel Evans scored a career-high 17, including key buckets down the stretch, as Virginia defeated Winthrop 69-48 on Tuesday night. The Cavaliers (2-0) set a school record from the free-throw line, going 19 of 19, while Winthrop (0-2) went just 9 of 19 in the Paradise Jam. The tournament games now shift to the U.S. Virgin Islands, starting Friday. Virginia...
MORE STORIES >>
College Basketball News

Delivered to your inbox

You'll also receive Yardbarker's daily Top 10, featuring the best sports stories from around the web. Customize your newsletter to get articles on your favorite sports and teams. And the best part? It's free!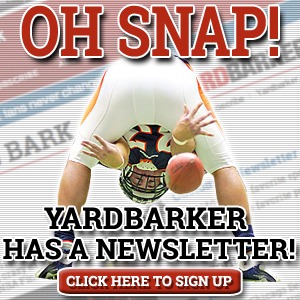 THE COLLEGE BASKETBALL HOT 10