While we are all paying attention to the Wisconsin Badgers football program, the men's basketball program decided to sneak one in on us as well. The team had practice on Monday and were presented their rings for making the Final Four last season. Here's the video of it happening after practice: and another look at things via the BadgerMBB Instagram account: Guard Josh Gasser...
MADISON, Wis. -- Josh Gasser isn't so much reinventing his game as he is reinvigorating it. And for a fifth-year senior who already is considered among the most respected basketball players in the Big Ten, it means his final season at Wisconsin very well could be his best. At least, that's the hope from Gasser, whose renewed mobility has provided him with added confidence...
It's been a long time since Josh Gasser stepped on a court and felt 100 percent, but the day when he can do so again appears to be getting closer for the fifth-year senior guard on the University of Wisconsin men's basketball team. For starters, Gasser has ditched the brace he wore last season while starting 38 games in his return from a major knee injury. The next step is...
Josh Gasser never has been one to fret about individual accolades. What's good for the basketball team, he'll note, is good for him. So pardon Gasser for not waiting by the television with bated breath during the Big Ten's season-ending awards announcements Monday night. Gasser had a class to attend. And even if he hadn't, the University of Wisconsin redshirt junior...
MADISON, Wis. -- During his time at Wisconsin, Josh Gasser has been considered the consummate team player. If he misses every shot, scores zero points and the Badgers still find a way to win, he's as happy as anybody with the result. More than likely, he played a part in the win anyway because he's one of the few players on the team who can affect a game positively without...
MADISON, Wis. -- Josh Gasser is as thrilled as anybody withWisconsin's best start to a basketball season in 20 years. But even as theBadgers bulldozed their early-season nonconference opponents, something wasmissing that irked Gasser: a signature defensive effort.Gasser, Wisconsin's fourth-year junior, had been candidabout his team's inability to stop opposing players...
MADISON, Wis. -- Josh Gasser won't make the all-rookie team this season or sneak up on opposing teams because they don't recognize him. In many respects, however, Gasser feels just like a freshman again as he prepares for Wisconsin's 2013-14 season. Most know the story by now, of course. Gasser was all set to take over as Wisconsin's starting point guard last season...
MADISON, Wis. Josh Gasser sat at the end of Wisconsin's bench as the final seconds ticked off during Sunday's Big Ten championship game. He glanced at Ohio State's players celebrating while confetti dropped from the rafters. He shuffled into the locker room with the rest of his teammates and plopped himself into a chair, trying unsuccessfully to avoid asking the one...
MADISON, Wis. Josh Gasser watched his high-arcing 3-pointer drop through the nylon yet again and backpedaled down the court, enthusiastically pumping his right fist along the way. He said nothing. He didn't need to. The confidence within Gasser, Wisconsin's starting guard, was brimming in a manner that few had seen for months on a basketball court. In an 83-second span...
MADISON, Wis. If a hotter 3-point shooter in college basketball than Wisconsin guard Josh Gasser exists right now, it might only be found somewhere in the video-game universe.Then again, even a computer's central processing unit takes into account the law of averages and an occasional miss. Through three games, Gasser has defied such conventions with an absolutely brilliant...
MORE STORIES >>
College Basketball News

Delivered to your inbox

You'll also receive Yardbarker's daily Top 10, featuring the best sports stories from around the web. Customize your newsletter to get articles on your favorite sports and teams. And the best part? It's free!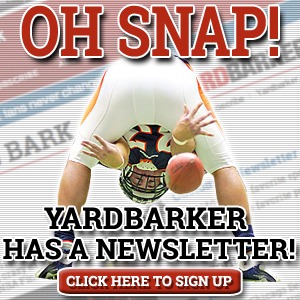 THE COLLEGE BASKETBALL HOT 10