Point guard James Robinson isn't the most flashy player, but when it comes to winning, that isn't a bad thing. There's something to be said for consistency.  Perhaps more than anything else, that's what Pitt point guard James Robinson is best known for in some fashion or another: he consistently doesn't turn the ball over, he consistently plays hard on the defensive...
This is coming a little late, but I wanted to at least provide some sort of recap from Pitt's recent trip to The Bahamas. First things first, this is merely a look into the stats in the box scores. The games weren't televised, so it's really hard to take too much away here. That said, the final box scores do make for some interesting notes. Here are some takeaways from...
Week one of the Pro-Am is in the books and many Pitt players looked quite impressive. The first week of games in the Pittsburgh Basketball Club summer Pro-Amateur league is in the books. Many Panthers played and preformed admirably. Below are their week one statistics: Name Games FGM FGA 3PTM ...
The point guard position for the 2014-15 Panthers is shaping up to be one of the more reliable positions. Junior James Robinson will most likely return to the starting lineup for the third year in a row. After Robinson, the Panthers are extremely talented at this position with sophomore Josh Newkirk contributing off of the bench. Robinson boasted the third best Assist-to-turnover...
Josh Newkirk has a bright future within the Pitt basketball program. While the freshman-guard contributed just 4.6 ppg off of the bench this season he did so while only seeing limited minutes. However, as the season came to a close he showed several flashes of his undeniable skill and ability to score that could pay dividends in the future. He enrolled at Pitt as a three-star recruit...
Josh Newkirk's steal and jumper forced overtime and Lamar Patterson tied his career high of 30 points as the visiting Panthers stunned the Tigers. Patterson went 5-of-9 from 3-point range, including one in the final seconds of regulation, and Cameron Wright scored eight of his 16 points in overtime for Pittsburgh (23-8, 11-7 ACC). Talib Zanna collected 10 points and 10 rebounds...
Pitt comes from behind and steals a win on the road 83-78. Had 'em all the way folks.   Pitt's Josh Newkirk hit a shot with .1 on the clock to tie the game against a hungry Clemson team in front of a raucous home crowd at LittleJohn Coliseum. Pitt trailed at halftime by nine, but had the game as a back and forth affair throughout much of the second half with a rugged comeback...
Pitt and Clemson are embroiled in an important game at Littlejohn Coliseum, and things aren't over after the final buzzer. With under two seconds left and Clemson leading 67-65, the Panthers forced a turnover on the inbounds pass, which rolled right to Panther Josh Newkirk, who hit the game-tying jumper. Based on the video, it is almost impossible to tell whether or not the ball...
Two players started in their first game in a Pitt uniform, while a total of seven players saw the first action of their collegiate careers. Derrick Randall nets a double-double in his first game at Pitt, while the Panthers get strong contributions from freshmen Mike Young and Josh Newkirk, in rebounding and three-point shooting, respectively.
MORE STORIES >>
College Basketball News

Delivered to your inbox

You'll also receive Yardbarker's daily Top 10, featuring the best sports stories from around the web. Customize your newsletter to get articles on your favorite sports and teams. And the best part? It's free!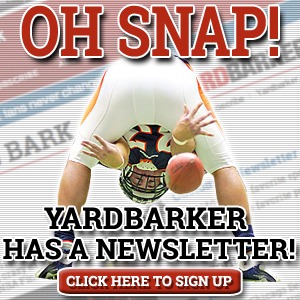 THE COLLEGE BASKETBALL HOT 10