J.P Tokoto is by far the best dunker in college basketball. His skills were once again on display in the 2nd round of the NCAA Tournament against Providence. Off a steal, he did a crazy spin move, then threw down a two handed slam. Check it out below. The Tar Heels beat the Friars. Follow me on twitter @ScottBasketball  http://twitter.com/#!/ScottBasketballAlso like the Roundballchat...
The Tar Heels are rolling now, and J.P. Tokoto can jump out the building. Tokoto threw down this filthy tomahawk dunk against the Pitt Panthers to help Carolina continue their win streak.
North Carolina needs to heat it up in snowy Atlanta The graphic is done by … Samuel Wilking … more of his work can be seen at …  Tar Heel Nation Coming off a good win against Clemson on Sunday night it's once again time for UNC to head out on the road for another ACC match up. This time North Carolina (12-7 & 2-4 in the ACC) will be taking on Georgia Tech (11-9 &amp...
Tweet The North Carolina Tar Heels certainly delivered a disappointing performance on Sunday night against Wake Forest as the 19th ranked team in the nation opened up ACC play with a loss. However, the Heels' loss didn't come without its hopeful moments, case-in-point being this monster jam from sophomore J.P. Tokoto: Watching this live, I thought...
In my last article I joked that this year's UNC basketball team needs a nickname and  I think this one fits pretty well. Three consecutive Sundays of basketball have resulted in a home loss to Belmont, a defeat of third ranked Louisville, and a road loss to UAB. Did you watch the Tar Heels against UAB? I did. I wish I hadn't. I think I uttered the phrase 'what are you doing...
With one down the Heels will double down tomorrow when they face either Louisville or Fairfield It was once again a slow start for #24 North Carolina (3-1) against Richmond (3-2), but in the end height and career highs by a pair of sophomore, got the Heels their third win of the season… as well as a likely showdown with a Top 5 program tomorrow. In some ways the game began in the...
The season opener for #11/#12 North Carolina was a tale of two halves, where in the first one the Tar Heels dominated in every way imaginable, going to the locker with a 58 to 21 lead versus Oakland, and coasted, while not looking as focused/sharp in the second half, to a 84 to 61 final. So, in some ways the season opener for head coach Roy Williams' team was like their exhibition...
J.P. Tokoto made it look simple to jump over a 6'10" teammate. Tokoto glided over Joel James for the slam during UNC's team practice on Thursday. Roy Williams' reaction was pretty phenomenal as well. North Carolina is getting ready to play Villanova in the second-round of the tournament in Kansas City. Earlier in the year, Tokoto drilled a backwards half-court shot. [Gamedayr]
North Carolina's basketball freshman basketball player J.P. Tokoto is one of the best high risers and best dunkers in all of college basketball, but before the Tar Heels game versus UAB he made a crazy trick shot. Tokoto made a half court backwards shot, and it didn't even hit the rim; it was all net. On the broadcast on ESPN U they said it was his first attempt at the shot....
In pregame of the UAB-North Carolina game on Saturday, North Carolina's J.P. Tokoto pulled out his ultimate  H-O-R-S-E shot.  To increase the difficulty Tokoto called 'swoosh.'HT: TumbleRTC
MORE STORIES >>
College Basketball News

Delivered to your inbox

You'll also receive Yardbarker's daily Top 10, featuring the best sports stories from around the web. Customize your newsletter to get articles on your favorite sports and teams. And the best part? It's free!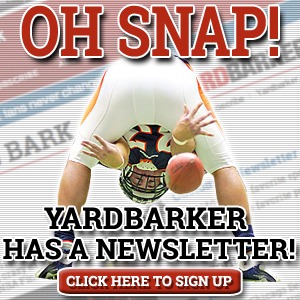 THE COLLEGE BASKETBALL HOT 10