Justin Anderson scored 18 points, Malcolm Brogdon had 15, and No. 9 Virginia put the defensive clamps on George Washington in the second half Friday night on the way to a 59-42 victory. The Cavaliers (4-0) limited George Washington to three field goals in the first 17 minutes of the second half as they turned a 26-22 halftime deficit into a 53-37 lead. The Colonials (2-1) arrived...
When the college basketball season begins, the players that fans are most excited to see usually fall into one of two categories: returning stars and promising freshmen. By the end of the season, though, there are always players who emerge that end up doing better than expected. Take a guy like Winston Sheppard, who went from being San Diego State's eighth-leading scorer two years...
RALEIGH, N.C. -- Every year, at least one  top seed has that moment where it seems like they will be the first to fall to a 16-seed. They make a run, get the crowd or viewers excited, and it's not quite enough. Virginia had watched higher seeds get upset for nearly two full days before the Cavaliers got their chance to play, and then they were nearly a victim themselves.  But...
GREENSBORO, N.C. -- As confetti rained down on victorious Virginia, the Charlottesville contingent in attendance -- which was surprisingly sizable -- didn't seem to want to leave. They swayed back and forth with the music, waved their signs and pompoms and generally had a look of dazed happiness on their faces as they just soaked in the moment. The crowd had done its job, by...
GREENSBORO, N.C. -- Virginia coach Tony Bennett was staring at the classic coaching conundrum. Up three with four seconds separating his squad from a berth in the ACC tournament championship game, do you foul or trust your defense to get the win? There was never a question in his mind: He was going to trust what won them the ACC regular season and trust what had held Pitt to just...
The Virginia Cavaliers are off to a great start tonight against Boston College at John Paul Jones Arena — they currently lead by 19 at half as they look to move to 9-1 in ACC play. The Cavaliers also have the best highlight of the half, as Justin Anderson had a very nice double-pump slam after driving baseline:
TALLAHASSEE, Fla. (AP) -- Justin Anderson scored 16 points and Akil Mitchell added 11 points along with 13 rebounds Saturday to lead Virginia to a 62-50 win at Florida State in the Atlantic Coast Conference opener for both schools. Virginia (10-4) jumped to an early 6-0 lead and never trailed as it bounced back from an embarrassing 87-52 loss Monday night at Tennessee. The Cavaliers...
Justin Anderson scored 18 points and Virginia extended its home winning streak to 19 games Sunday with a 68-50 victory against St. John's in the second round of the NIT. Taylor Barnette added 13 points for Virginia (23-11). The Cavaliers will host Iowa in the quarterfinals Wednesday night, with the winner earning a chance to move on to Madison Square Garden in New York. Phil...
Justin Anderson scored 15 points, including four key free throws in the final minutes, and Virginia overcame a sloppy offensive performance to beat Norfolk State 67-56 in the first round of the NIT on Tuesday night. Akil Mitchell also had 15 and 11 rebounds for the Cavaliers (22-11), who won despite missing 15 free throws and committing 17 turnovers. Virginia will next play St....
MORE STORIES >>
College Basketball News

Delivered to your inbox

You'll also receive Yardbarker's daily Top 10, featuring the best sports stories from around the web. Customize your newsletter to get articles on your favorite sports and teams. And the best part? It's free!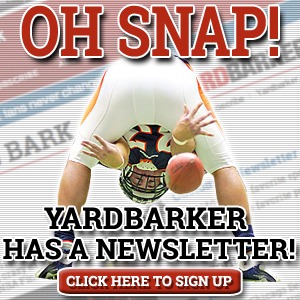 THE COLLEGE BASKETBALL HOT 10