Six games into his professional career, former Louisville swing-man Kyle Kuric is fitting nicely with Asefa Estudian in Madrid, Spain. Estudian is currently 5-3 on the season and in fourth place Spain's ACB league. Kuric is playing 19.3 minutes per game, averaging 10 points and shooting 44% from behind the 3-PT line. Judging from this picture, it looks like Kuric has helped jump...
Kyle Kuric is playing professional basketball in Madrid these days, already learning the language well enough to answer fans' questions sometime, usually in broken Spanish. He also married his college sweetheart Taraneh Momeni, shortly after popping the question during graduation ceremonies at the University of Louisville last spring.
Former Card Kyle Kuric made his professional debut over the weekend for Asefa Estudian of Spain's top professional league. Kuric started and played 24 minutes in Estudian's 101-86 win over CB Canarias. He finished with 10 points, 3 assists and 2 rebounds. Kuric was 3-for-5 from downtown. Kuric is one of the many former Louisville players who are playing professional overseas...
Former Louisville forward Kyle Kuric is a pretty realistic guy. Although strangers things have happened, the 6-foot-5 Evansville native isn't banking on hearing his name called in tomorrow night's 2012 NBA Draft. In a recent interview with Randy Beard of the Evansville Courier-Press, Kuric expresses his confidence in a professional career, rather it be in the NBA or overseas...
ON BENDED KNEE
Louisville basketball player Kyle Kuric made graduation day that much more special when he proposed to his girlfriend of two-and-a-half years on the stage.
Moments before his girlfriend Taraneh Momeni was to cross the stage to receive her sheepskin from the University of Louisville School of Dentistry, Kyle Kuric tweeted that he had a surprise in store for her.Stepping onto the stage, Kuric declared:"Sorry to interrupt, but me and her have been dating for about 2 1/2 years, and I love her more than anything, and definitely want to...
When Louisville and Kentucky met earlier this season on New Year's Eve, Cardinal senior Kyle Kuric didn't exactly have his best game. In fact, it's fair to argue that the 69-62 loss to Kentucky earlier this season may have been Kuric's worst career performance. In 38 minutes of action, he finished with just 2 points, 2 rebounds, 1 assists, and 4 fouls. To make matters worse...
Senior Kyle Kuric sees it every year at Louisville. Come February, the Cardinals go from fair to fabulous. Kuric has been a part of a group that's won 21 of 29 games in the shortest month of the year, which bodes well when No. 19 Louisville (22-7, 10-6 Big East) hosts South Florida on Wednesday night. ''We're a very well-conditioned team, so it helps us out. Everything...
Kyle Kuric scored 17 points to lead five Louisville players in double figures and No. 24 Louisville beat slumping West Virginia 77-74 on Saturday. Louisville (20-5, 8-4 Big East) extended its winning streak to six games. Russ Smith had 16 points off the bench for the Cardinals. Chris Smith and Wayne Blackshear added 13 apiece and Peyton Siva scored 10. Kevin Jones had 22 points...
Louisville coach Rick Pitino says leading scorer Kyle Kuric will not play in Saturday's game against DePaul after sustaining a high left ankle sprain in practice. The senior forward was hurt early in Thursday's practice when he apparently stepped on a teammate's foot. Pitino says Friday he's not sure how long Kuric might be out. The 11th-ranked Cardinals (13-4,...
MORE STORIES >>
College Basketball News

Delivered to your inbox

You'll also receive Yardbarker's daily Top 10, featuring the best sports stories from around the web. Customize your newsletter to get articles on your favorite sports and teams. And the best part? It's free!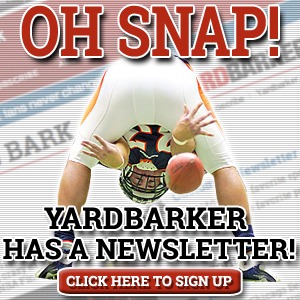 THE COLLEGE BASKETBALL HOT 10