Every year we see exciting rookies come into the league and emerge as rising stars in the NBA. They play so well that we wonder what their full potential acutally could be. This was the case this past season when Cleveland rookie Kyrie Irving won Rookie of the Year. Kobe Bryant is not new to the game, in fact he will be turning 34 next month. Even during his 16th season as a pro...
The Cleveland Cavaliers have signed rookies Kyrie Irving and Tristan Thompson. The team said it finalized the contracts for the Nos. 1 and 4 picks in this year's draft on Friday before the first training camp practice. Financial terms on the deals were not immediately known. Irving, who left Duke after just one injury-shortened season, is expected to take over as the club&...
INDEPENDENCE, Ohio Tristan Thompson is just fine with being perhaps the most ignored No. 4 overall draft pick in NBA history. I got nothing to worry about, Thompson said, laughing. The pressures on Kyrie. Kyrie is Kyrie Irving, the point guard out of Duke whom the Cavaliers chose with the first overall pick. Thompson, a Canadian-born power forward from the University of Texas...
Kyrie Irving may hint that he plans to play overseas if the NBA lockout doesnt end, but hinting and actually doing it are two different things entirely. Irving is a 6-foot-2 point guard out of Duke, and was selected No. 1 overall by Cleveland in the June draft. His hint came via his Twitter account, where he wrote, If a deal doesnt get done soon overseas here I come. But fear...
Per Kyrie Irving's Twitter page, the top pick in this year's NBA draft is prepared to skip across the pond to hoop if this lockout doesn't end soon. From the News-Herald: "Cavaliers guard Kyrie Irving, the No. 1 overall pick of the 2011 draft, said he would consider playing overseas if the NBA lockout continues. Irving said via his Twitter account that he could play abroad...
All right, time for more speculation. To wit: Which European team could be most in need of a locked-out point guard itching to play some minutes? The CV of the player in question includes turns on the gold-medal Team USA of the FIBA Americas U18 Championship in addition to performances in the Nike Hoop Summit, the McDonald's All-American Game, and the Jordan Brand Classic –...
Normally when people talk about the NBA lockout it's to complain or talk about certain players' sob stories from their days of unemployment and boredom. In other instances, we have seen players making good use of their time. Guys like Anthony Randolph decided to go back to school while Gordon Hayward had some fun joining [...]
Kyrie Irving spent the night set for his NBA debut hanging with the Cameron Crazies instead of playing for the Cleveland Cavaliers. His rookie season is on hold because of the lockout. So what else is there for an out-of-work No. 1 overall draft pick to do but take a seat with Duke's face-painted and fanatical student section and watch the Blue Devils romp in an exhibition...
Former Duke guard Kyrie Irving says he didn't expect the lockout to last this long
After a screening of the HBO Documentary A Perfect Season, Dime Magazine caught up with Cavs PG Kyrie Irving.  If you didn't see the hoops doc earlier this week, it's very well done and I recommend checking it out. It takes you through this past season at St. Patrick's HS in New Jersey's - Kyrie's former school - and all that went into their quest to go undefeated...
MORE STORIES >>
College Basketball News

Delivered to your inbox

You'll also receive Yardbarker's daily Top 10, featuring the best sports stories from around the web. Customize your newsletter to get articles on your favorite sports and teams. And the best part? It's free!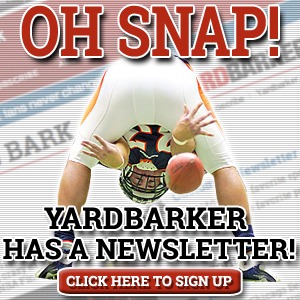 THE COLLEGE BASKETBALL HOT 10