In his UCLA career in years without Lonzo Ball, Alford has never beat a team with a winning record in the second of a road pair UCLA did what it needed to do to (barely) keep its tournament hopes alive by beating the Oregon schools. Now, it closes out with three games on the road against Utah, Colorado and Southern Cal. The scenarios go like this: 3-0: In the NCAA tournament and...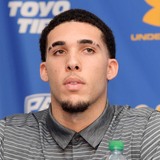 LaVar Ball removed his son, LiAngelo Ball, from UCLA on Monday. According to ESPN's Arash Markazi, the Bruins are more than fine with that decision. "I talked to someone at UCLA last night and they were happy, to be honest, to move on," Markazi said in a "Sports Center" interview. "Listen, they wanted this to work out. They loved Lonzo. They loved having him on the team. They wanted...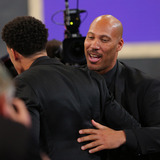 LaVar Ball is a highly charismatic figure. The father of Los Angeles Lakers No. 2 overall pick, Lonzo, the elder Ball has made his name as an outspoken figure within the sports world.Some have taken exception to Ball's outspoken ways. But it's hard to deny the fact that he's built a brand in Hollywood.So staying true to form, it looks like LaVar will be appearing on WWE's Monday...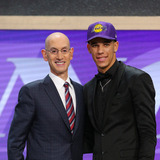 Only one day after the NBA Draft, prognosticators already have an eye on the Rookie of the Year race for 2017-2018. The award for this past season has yet to be passed out, but that didn't stop Bovada from releasing odds for next season's award. Lonzo Ball, selected with the 2nd overall pick by the Los Angeles Lakers, tops the list as the early favorite for the honor. The former...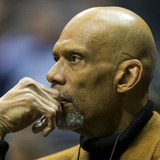 Kareem Abdul-Jabbar hasn't been shy in the past about bashing LaVar Ball's parenting style, and he's also upset about the way Ball has treated college basketball.During an interview with 95.7 The Fanatic, the NBA and college basketball Hall of Famer had some strong words on this topic."Everybody knows about his sons because he has been able to hype them. But I don't think that's...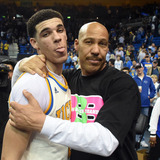 Lonzo Ball and his father LaVar have not done a whole lot to make people like them in the past several months, but all of that could change with a brilliant one-minute sneaker commercial.Foot Locker has dropped some hilarious ads in the past, but the spot the apparel company released on Wednesday featuring Lonzo Ball is easily one of the best. Along with some of the other top prospects...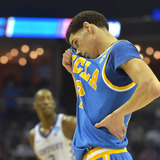 There remain signs that Lonzo Ball to the Los Angeles Lakers is not quite the slam dunk some make it out to be.According to Kevin Ding of Bleacher Report, Ball's two days with the Lakers went well enough, but he failed to completely sell the team on him as the No. 2 pick.Ding reports that the Lakers remain intrigued by Markelle Fultz, Josh Jackson, and De'Aaron Fox, though Ball certainly...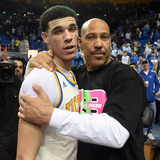 NBA commissioner Adam Silver has become the latest big basketball name to weigh in on the enigmatic and sometimes controversial LaVar Ball.In essence, Silver says that Ball will "settle down" once his son, former UCLA standout Lonzo Ball, gets selected somewhere among the top picks in the 2017 NBA Draft."I think here, if I were an NBA team looking at Lonzo Ball, I'm not sure how...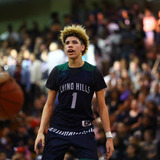 When a 15-year-old kid starts getting mocked with viral videos on the internet, it may be time to consider whether the hatred of his family has gone too far.LaMelo Ball, the son of LaVar Ball and younger brother of Lonzo Ball, is going into his junior year in high school. Since people have grown to dislike LaVar so much, someone decided to put together a compilation video of all...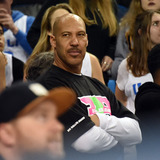 At this point, it's fair to wonder if Lavar Ball can walk from his house to his car without doing something that upsets people. He's made plenty of comments, including some pretty darn controversial ones recently. His Big Baller Shoe brand has also made headlines, mainly for the outrageous price of the product.But now the shoe brand is under attack for a different reason. According...
MORE STORIES >>
College Basketball News

Delivered to your inbox

You'll also receive Yardbarker's daily Top 10, featuring the best sports stories from around the web. Customize your newsletter to get articles on your favorite sports and teams. And the best part? It's free!
THE COLLEGE BASKETBALL HOT 10