Rajon Rondo returned on Friday night and led the Celtics to an overtime win over the Hawks. Suck on that, Marc Davis.
Ballertainment As expected, Boston Celtics guard Rajon Rondo has been suspended one game by the NBA league office for making physical contact with a ref. In Sundays first-round playoff game against the Atlanta Hawks, Rondo verbally challenged referee Marc Davis (for which he received a technical foul) before taking it an ill-advised step further and bumping Davis with his chest....
The Celtics will have their work cut out for them in Game 2 of their first-round series with the Atlanta Hawks on Tuesday night. The C's will be without their point guard -- and arguably their best player -- as Rajon Rondo has been suspended for one game for his actions in Game 1, according to WCVB's Mike Dowling. Rondo was ejected late in Game 1 after bumping referee Marc...
The official who tossed Rajon Rondo from last night's game is no stranger to controversy, publicity or the Celtics. Many NBA analysts claim Marc Davis is one of those officials who love and seek out the spotlight. During an appearance this morning on WEEI, disgraced former referee Tim Donaghy said Davis has a large ego and "rabbit ears." While Rondo was upset with...
Rajon Rondo might be developing a bit of a reputation within NBA circles when it comes to dealing with referees. According to one former NBA official, that could be quite a problem for the Celtics point guard. Controversial ex-ref Tim Donaghy joined the Dennis and Callahan Show on WEEI on Monday morning to talk about Rondo, who could be facing a suspension after being ejected for...
Tip: 8:00 PM    Court: TD Garden   Watch it: CSN Hear it: WEEI          Referees: Marc Davis, Leroy Richardson, Zach Zarba Get your tickets here The Matchup   Record: 33-24 (1st Atlantic, 4th East) Record: 34-23 (2nd Southeast, 5th East) At home: 20-9 On the road: 15-15  Streak: Won 3 Streak: Won 3     Leaders...
MORE STORIES >>
College Basketball News

Delivered to your inbox

You'll also receive Yardbarker's daily Top 10, featuring the best sports stories from around the web. Customize your newsletter to get articles on your favorite sports and teams. And the best part? It's free!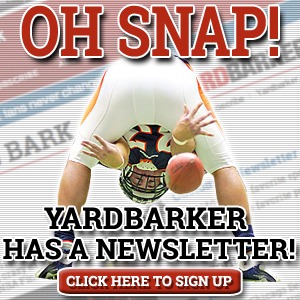 THE COLLEGE BASKETBALL HOT 10