Former Ole Miss guard Marshall Henderson is one of the most polarizing college basketball players of the last decade. Henderson had a reputation for jacking up a ton of shots, scoring nearly 20 points per game and being a lightning rod for controversy during his time in Oxford.  Today, Rebels coach Andy Kennedy said that he's amazed by how often he receives questions from people...
There are situations where it is best to keep your thoughts to yourself. I'm looking at you Marshall Henderson. Just because you can tweet something out, doesn't mean you should. We are starting to see athletes get themselves into trouble for their comments about Michael Sam and we might have the next one who will be forced into an apology: Boycotting sportscenter til this...
BAD NEWS
During a traffic stop on May 4, a police report indicates a search of Marshall Henderson's car turned up "a small amount of what appeared to be cocaine."
The University of Mississippi suspended controversial guard Marshall Henderson indefinitely Wednesday, citing a "violation of team rules" that was reportedly linked to a failed drug test . It was the latest in a string of on- and off-the-court incidents , several of them related to his his drug use , and it reportedly puts his future with the program in the jeopardy -...
NOTHING BUT TROUBLE
Everyone's favorite college hoops bad boy has been suspended indefinitely by Ole Miss, reportedly for failing a drug test.
PEAS IN A POD
It has been quite sometime that we have checked in with Ole Miss guard Marshall Henderson. Besides his brief bromance with Johnny Football, he has stayed relatively quiet since trolling everyone during the college basketball season. Let's see what is on his mind today. where is amanda bynes?!? i need to holla at her, help her get her shiz together hehe — marshall henderson (...
#1 – Marshall Is Trying To Get Paid Marshall is not one to shy away from speaking frankly, and at a NCAA tournament presser he mentioned for a second time that he is just trying to get paid. "I'm trying to get paid here soon because I'm tired of doing all this stuff for free. And this is where you make your money, the NCAA tournament." NEXT >> Article found on: Next Impulse Sports
BIRD IS THE WORD
Marshall Henderson capped off his highly-publicized 2012-2013 season on Sunday the way most of us probably expected him to — by flipping off the fans. After Ole Miss lost to La Salle in the second round of the NCAA Tournament, Henderson gave some of the fans above the tunnel the double middle finger. He confirmed that he made the gesture after the game, telling reporters that a...
ANGRY BIRDS
Because anything less would have been civilized. But did the crowd provoke him?
WHAT UP, Y'ALL?
Ole Miss guard Marshall Henderson has a polarizing personality, and it was on display during a hilarious press conference on Thursday before the tournament.
MORE STORIES >>
College Basketball News

Delivered to your inbox

You'll also receive Yardbarker's daily Top 10, featuring the best sports stories from around the web. Customize your newsletter to get articles on your favorite sports and teams. And the best part? It's free!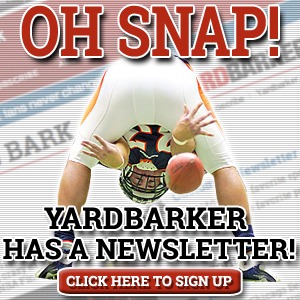 THE COLLEGE BASKETBALL HOT 10