Join the Sports Bros Podcast tonight at 7:00 MDT as the Bros discuss Matt Carlino's first interview since transferring to Marquette. Did he throw Dave Rose and co. under the bus? Also, how many other programs could pull of a promotion like #BYU50? The post Sports Bros Podcast: Carlino throws Cougars under the bus and #BYU50 a success appeared first on TornBySports.com.
Marquette appears to have landed an impact transfer Friday, as BYU guard Matt Carlino is transferring in to play for the Golden Eagles, according to multiple reports. School officials had no comment on Carlino's impending transfer. Carlino is graduating from BYU in June and will have one year of eligibility remaining. Per NCAA rules, Carlino will be eligible to play right away...
Matt Carlino drained eight 3-pointers to finish with 30 points, both career-highs, as BYU defeated Portland 89-72 on Saturday night. The Cougars (20-10, 12-5 West Coast) shot 55.9 percent from the field, with Carlino 11 of 16 and 8 of 13 from beyond the arc. Anson Winder scored 19 points, Tyler Haws had 15 and Kyle Collinsworth chipped in seven with 11 rebounds and seven assists...
Matt Carlino scored 15 points and had nine assists, and BYU shot a season-high 61.5 percent as the Cougars beat Santa Clara 91-81 Saturday night. Robert Garrett's dunk nearly 7 minutes into the game pulled Santa Clara within 12-10, but Anson Winder scored eight straight points for the Cougars, sparking a 10-2 run and pushing the lead to double digits. BYU (13-7, 5-2 West Coast...
TCT's Matchup of the Day features BYU's Matt Carlino and Wichita State's Fred VanVleet, two of the most talented point guards among the Mid-Major ranks. Carlino is a high-volume scorer whose efficiency has slipped, however, he has made major strides as an all-around contributor and forms a lethal backcourt duo with Tyler Haws, the WCC's leading scorer. A reserve during Wichita...
Matt Carlino scored 16 points as BYU easily beat Colorado Mesa 84-60 Saturday night in the second round of the CBE Hall of Fame Classic. Colorado Mesa, a Division II program, shot 10 of 22 in the first half, including five 3-pointers, to keep the game close. BYU (4-0) went into halftime up 36-28. The Cougars blew the game open after the break, ripping off a 21-1 run in the first...
Matt Carlino hit two free throws and a big 3-pointer in the final 63 seconds, giving BYU a 63-61 victory over Pepperdine on Thursday night. The Cougars trailed 59-58 after Jordan Baker hit a 3-pointer for Pepperdine with 1:12 remaining. Carlino's free throws with 1:03 left put BYU ahead for good. After a Waves miss, BYU ran down the shot clock and Carlino made a fall-away 3...
MORE STORIES >>
College Basketball News

Delivered to your inbox

You'll also receive Yardbarker's daily Top 10, featuring the best sports stories from around the web. Customize your newsletter to get articles on your favorite sports and teams. And the best part? It's free!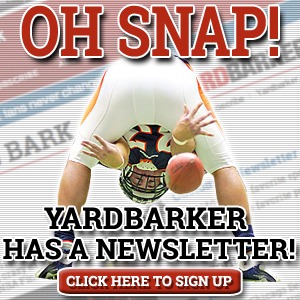 THE COLLEGE BASKETBALL HOT 10