LAWRENCE, Kan. -- Before he was on the cover of Sports Illustrated, before he was anointed as the Second Coming, before he was built up and torn down more times than a Vegas casino, Andrew Wiggins was Little Bro. To the Wichita State basketball team, he was brother Nick's right-hand man (and vice versa), the guy who turned up and played "NBA 2K" and "Call of Duty...
KANSAS CITY, Mo. -- Samson, barbers. Superman, Kryptonite. Tyler Haws, yoga. That's right. Yoga. "I've been doing yoga all summer, all preseason, just to keep my body lower and my balance better," Wichita State Nick Wiggins said Tuesday night when asked about the clamp-down job he did on Haws, BYU's leading scorer, in a 75-62 victory in the championship...
KANSAS CITY, Mo. Make him go right. You ask. Nick Wiggins laughs. It's a big brother's laugh, the laugh of a cat who has done it 500 times on 500 different driveways. A cat who doesn't see the No. 1 pick in the 2014 NBA Draft, but a 10-year-old in a man's body, always tagging along, always trying to prove he can play with the big kids. "Make him go right...
And the Andrew Wiggins college recruitment carousel continues to go around…. After meeting with Kentucky's John Calipari a few weeks ago, SNY.tv reports top high school recruit Andrew Wiggins is scheduled to meet with UNC head coach Roy Williams next Monday, and Kansas head coach Bill Self Tuesday. Wiggins older brother, Wichita State player Nick Wiggins, has already said that...
Wichita State guard Nick Wiggins may be the only player who's forced to answer questions about his kid brother at the Final Four this weekend in Atlanta.  That's what happens when your younger sibling is the top high school basketball player in the country and the projected number one overall pick in the 2014 NBA draft. Andrew Wiggins is still uncommitted, but he is widely reported...
Wichita State Shocker, and Final Four participant Nick Wiggins was once singing the praises of the Kentucky Wildcats and John Calipari. Before the college season began, he was interviewed about his younger brother and where he thought Andrew should go to college. He said Kentucky was the best choice for his brother, but he was going to make his own choice. Fast-forward 7 months,...
Kentucky head coach John Calipari met with Andrew Wiggins just last week, but still nothing much has been said about his college decision. He was wooed by Florida State coeds, how awesome to be a highly touted hoops star, a few months ago and his decision appears to be down to Kansas, North Carolina, the Wildcats, and the Seminoles. But, Nick Wiggins, Andrew's brother and member...
SCHOOL TIES
Andrew Wiggins is the consensus #1 hoops prospect in the world, and his brother has come out and said that his school of choice may surprise a few people.
There must be something about winning a game in the Big Dance that makes people actually want to dance. No. 9 seed Wichita State knocked off No. 1 seed Gonzaga 76-70 in the West Region Saturday for one of the biggest "shockers" of the tournament. Several of Wichita State's players — led by junior guard Nick Wiggins — broke out a dance circle on the court at EnergySolutions...
DES MOINES, Iowa (AP) -- Nick Wiggins scored a season-high 18 points off the bench and Wichita State beat host Drake 75-63 on Wednesday night to match its best start in 59 years. Malcolm Armstead added 14 for the Shockers, who are 13-1 for just the second time since starting with 16 wins in 17 tries in 1953-54. The 1982-83 team also started 13-1. Wichita State broke things open...
MORE STORIES >>
College Basketball News

Delivered to your inbox

You'll also receive Yardbarker's daily Top 10, featuring the best sports stories from around the web. Customize your newsletter to get articles on your favorite sports and teams. And the best part? It's free!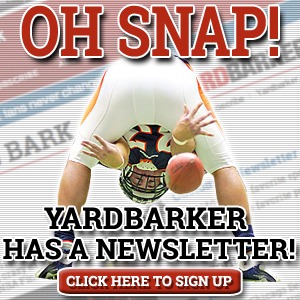 THE COLLEGE BASKETBALL HOT 10