Ohio State defeated Northwestern on Wednesday night 76-60 and there was a big scuffle in the second half of the game.Nikola Cerina of Northwestern was fighting for position with Ohio State's Amir Williams under the basket and Cerina took a swing at Williams but missed.Ohio State's LaQuinton Ross didn't take too kindly to the attempted punch at his teammate and shoved...
Northwestern will be without it's back-up big man Nikola Cerina on Saturday, when the severely struggling Indiana Hoosiers come to town. Tonight, Nikola Cerina got into a fight with Amir Williams, former McDonald's All-American as the Wildcats lost at Ohio State 76-60. This was yet another chapter in the book of Buckeye domination over Northwestern.  LaQuinton Ross was ejected...
via BTN During Wednesday's Northwestern-Ohio State tilt in Columbus, Wildcats forward Nikola Cerina and Buckeyes forward Amir Williams got tangled, there were a few tough guy shoves and then a little bit of heck broke loose. After the reigns were snapped, Northwestern and Ohio State combined to shoot ten straight free throws. Ohio State got four for two technicals for Cerina. Northwestern...
Late in the second half, when Ohio State had a large lead on Northwestern, a little bit of frustration set in and Nikola Cerina decided to turn the game into WWE. (h/t Land-Grant Holy Land) Some people just can't take getting manhandled on a box out! But then again, this is Big Ten basketball and things are going to get physical. After whiffing on a punch aimed for Amir Williams...
Two players were ejected after a scuffle broke out late in No. 24 Ohio State's home game against Northwestern. Big men Amir Williams of the Buckeyes and the Wildcats' Nikola Cerina exchanged shoves during a scrum under the basket with 5:24 left and Ohio State leading 66-50. Officials quickly stepped in, but not before the Buckeyes' LaQuinton Ross also traded shoves...
Via AP on Fox
An otherwise uneventful game turned ugly on Wednesday when a second half scuffle led to Ohio State forward LaQuinton Ross and Northwestern center Nikola Cerina each being ejected in Columbus. The Buckeyes went on to capture a 76-60 victory, giving OSU its fifth win in six games.
For Northwestern, things have been messy at center for a while. But as Alex Olah continues to develop, Chris Collins is turning to Nikola Cerina to do the dirty work, writes Sylvan Lane.
Northwestern junior forward Nikola Cerina meets with the media, discussing his current situation with the team. PurpleWildcats offers video of the interview.
After being forced to the sidelines due to NCAA transfer rules, Nikola Cerina has been stuck with a similar fate this season. The junior forward has dealt with lingering effects from a high ankle sprain, and Northwestern hasn't been able to count on him. Cerina hopes that will soon change.
In his Northwestern debut, forward Nikola Cerina suffered and apparent ankle injury and was forced to leave. The extent of the injury remains uncertain, but it was a disappointing start to his NU career.
MORE STORIES >>
College Basketball News

Delivered to your inbox

You'll also receive Yardbarker's daily Top 10, featuring the best sports stories from around the web. Customize your newsletter to get articles on your favorite sports and teams. And the best part? It's free!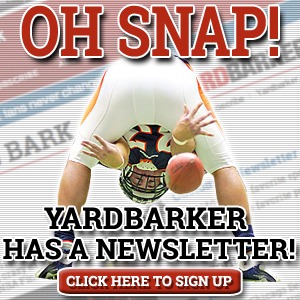 THE COLLEGE BASKETBALL HOT 10