Photo: Phillip Kamrass/Albany Times Union The NBA Draft often becomes focused around big name prospects from schools in major conferences. However, history has shown us that talent can come from anywhere, and what's more important is playing at a school where you are comfortable and that helps you develop. Siena may not be known by many outside of the Northeast, but they have...
Forward O.D. Anosike went to Siena College, a private, Catholic Franciscan, liberal arts college with a student body of about 3,000. Siena had an 8-24 record in Division I play this season. So, it's understandable that Anosike would be overlooked by most teams going into the draft. He is not ranked on Ford's Top 100 board. He's not predicted to be drafted. But, he...
O.D. Anosike scored 20 points and fell one rebound short of a career-high with 21 as Siena held off Marist 79-75 Sunday in a Metro Atlantic Athletic Conference matchup. The performance marked Anosike's 13th double-double this season. Evan Hymes added 21 points, Trenity Burdine came off the bench for 13, Rakeem Brookins added 12 and Rob Poole 11 for Siena (5-16, 3-7), which...
College basketball season is closing in on us and the Road to the 2013 NBA Draft has begun.  It's time to continue my look at this year's senior class and some brief notes on areas where they need to show improvement to maximize their value at the next level. (You can read previous entries here:  Part I; Part II; Part III, Part IV, Part V, Part VI, Part VII) Remember, these...
52% of all 2s, 65% of 3s and 31% of free throws result in missed shots. That's a lot of potential rebounds. If the offensive team grabs it, then it's a reset, and one that often begins close to the rim. If the defensive team controls the board then that's one possession (out of an average game of 66 possession) in which the opponent comes up empty. Rebounding requires...
  Siena's Power Forward O.D Anosike has been…for lack of a better verb, "Kevin Love'n" it real hard this season. In fact O. D has more double-doubles this season than any other college player with 17, and they all came in a row. He even has more than Thomas Robinson (15), Kevin Jones (15), and Arnett Moultrie (13). Unfortunately last night, St.Peters held Anosike  one...
The more I mess up his name the more double-doubles he puts up. If he gets a few more I wouldn't be surprised if he becomes the spokesman for In-N-Out! I apologize for my awful joke, bottomline is I really like this guy's game. Anosike is extremely athletic with a 6-8 230 build. He is only 2nd behind Rice's Arsalan Kazemi in rebounds per game with 12.1, but look for him to...
OD Anosike scored 21 points and pulled down 18 rebounds and Evan Hymes also had 21 points, leading Siena over Albany (N.Y.) 64-60 Monday night. Brandon Walters also notched a double-double with 10 points and 11 boards for the Saints (3-5), who snapped a five game losing streak. Siena began the season with three consecutive wins. Siena started this one with a brief lead before giving...
MORE STORIES >>
College Basketball News

Delivered to your inbox

You'll also receive Yardbarker's daily Top 10, featuring the best sports stories from around the web. Customize your newsletter to get articles on your favorite sports and teams. And the best part? It's free!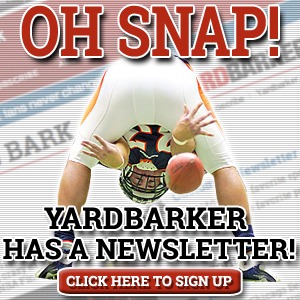 THE COLLEGE BASKETBALL HOT 10