On Wednesday afternoon, Missouri Tigers point guard Phil Pressey made it official and announced that he was leaving Mizzou after his junior season and has made himself available to be selected in this year's NBA draft. Pressey, who is the school's all-time assists leader, said all of the right things about his time and experience at Mizzou and how it was a difficult decision...
Phil Pressey has hired an agent and is entering the NBA Draft, foregoing his senior year at Missouri, the school confirmed today. Mizzou announces Phil Pressey will leave and declare for the draft. — Andy Katz (@ESPNAndyKatz) April 10, 2013 Pressey signed with Creative Arts Agency, which means he no longer has the option to change his mind. Phil Pressey The news is somewhat of...
Missouri men's basketball junior point guard Phil Pressey will forego his senior season and enter the 2013 NBA Draft, Mizzou announced Wednesday morning. Pressey has signed with CAA Sports (Creative Artists Agency). "Many college basketball players dream of this day, but when I had to finally make this decision it was difficult because it means I am leaving a place I love...
Things were looking pretty good for the Missouri Tigers basketball team late on Friday night in Nashville, Tennessee. Frank Haith's Tigers looked to be running on cruise control, holding a 13 point lead over Ole Miss with 12 minutes remaining in the second half. But then, a familiar pattern materialized and the Tigers folded down the stretch, losing to Ole Miss 64-62. The loss...
Phil Pressey is one of the most talented point guards in the nation.  The same Phil Pressey who had 19 assists against UCLA.  Yes, the Phil Pressey who was named preseason SEC Player of the Year.  The only problem is that Pressey's talents might be digressing. Stats don't lie.  Well they don't, but I am not using them here. I watch enough Mizzou basketball to know that...
After his 19 point and 19 assist performance in Mizzou's 97-94 overtime loss to UCLA last Friday, Phil Pressey turned heads with his gaudy stat line. Never before was it so apparent just how much this year's Missouri Tigers rely on Phil Pressey to create offense. In fact, the Tigers may rely on Pressey too much. Pressey has been so good all season and after his dazzling...
ST. LOUIS Phil Pressey stood near mid-court waving toward the Missouri crowd nearby, a cage-match survivor, the junior guard a reason why the Tigers earned their signature victory to date. This Braggin' Rights game was a pre-Christmas gift wrapped in gauze, one that may springboard the Tigers to a promising future. No. 12 Mizzou crawled from this hardwood ring at Scottrade...
ST. LOUIS Not many players could miss their first 15 shots and still somehow help account for 34 points and be seen as the offensive key in a possible season-defining victory. Phil Pressey is apparently not like most players. The talented Mizzou guard kept penetrating the lane, dishing assists and hitting three huge buckets down the stretch to overcome a horrid shooting day to...
Top 10 players: SEC Phil Pressey  PG  Missouri- 10.3pts 3.4 ast. Pressey was surrounded by a lot of guard talent last year. There is still some talent, but the backcourt will be his, and he's got the game to handle it. Kenny Boynton  SG  Florida- 15.5pts. 2.7ast. Boynton hasn't quite lived up to the immense hype that surrounded him entering college. He makes some poor decisions...
COLUMBIA, Mo. There's high praise tossed in Mizzou Arena these days, because the time is never too early to dream. The calendar reads October, but Missouri's glare is turned to what can be achieved in March, in part because guards Phil Pressey and Michael Dixon will grip the wheel of a college basketball Bentley. Compliments for the Tigers' backcourt are like Halloween...
MORE STORIES >>
College Basketball News

Delivered to your inbox

You'll also receive Yardbarker's daily Top 10, featuring the best sports stories from around the web. Customize your newsletter to get articles on your favorite sports and teams. And the best part? It's free!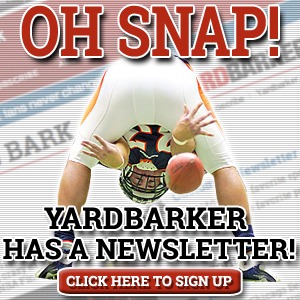 THE COLLEGE BASKETBALL HOT 10