Former Texas Tech guard Dusty Hannahs announced via Twitter Wednesday night that he will be transferring to Arkansas. The Little Rock native averaged 7.7 points per game this season for the Red Raiders, in 22 minutes of playing time on 37.8 percent shooting from the field and 36.9 percent shooting from long range. He was 92.3 percent on the season from the free throw line. Hannahs...
The 2013-14 Arkansas Razorbacks have had a roller coaster season which has included several thrilling victories, but also some head-scratching losses. This up-and-down play has become a common theme for the Razorbacks ever since head coach Mike Anderson took office in 2011. Another notable trait of Anderson's teams has been the inability to play well consistently away from Fayetteville...
Arkansas Basketball: The old teamArkansas (21-10, 10-8) lost in disappointing fashion to Alabama 83-58 Saturday in Tuscaloosa. The old Arkansas basketball team came back to haunt us. Arkansas had one more terrible road game in them apparently, for old time sake, and it couldn't have come at worse time. This loss to a 13-18 Alabama team is not going to look good on the Hogs resume...
Arkansas Basketball: Making the turn Arkansas (19-9, 8-7) picked up a huge 71-67 overtime win to sweep Kentucky Thursday night in Rupp Arena. The win boosted Arkansas' resume and strengthened their tournament hopes. With the Hogs win over a ranked opponent they are currently sitting as one of the last four teams to get into the tournament. Qualls, who had the game winning dunk...
It looked the Razorbacks and Wildcats were headed to double overtime in Arkansas last night, then the unexpected happen. With Arkansas up 3 Kentucky tied the game with a three pointer. So Arkansas brought the ball up with about 10 seconds left. Off a Rashad Madden three pointer, Michael Qualls came out of nowhere with the put back dunk to give the Razorbacks the win. There was ...
The SEC clash between the Kentucky Wildcats and Arkansas Razorbacks on Tuesday was a dandy.In overtime, with the score tied at 85, Arkansas guard Rashad Madden launched a 3-pointer from the corner to try and take the lead. However, he misses and that leaves Michael Qualls available to stick back the ball for a putback dunk with just 0.2 seconds left on the clock.Thus, giving the...
Arkansas beat Kentucky 87-85 in overtime on Tuesday thanks to a last-second putback dunk by Michael Qualls. The teams were tied at 85 when Rashad Madden attempted a 3-pointer to win the game instead of driving to the basket for a layup or to draw a foul. He missed the shot, but luckily Qualls was […]
Rashad Madden (Photo Credit: Marc F. Henning) Arkansas ended their 23-game home win streak with the 84-82 overtime loss to No. 10 Florida. The game was a huge missed opportunity for Arkansas and there are a few things that can be taken away from this game. 1. Arkansas needs to be able to close out a game. Arkansas had a seven point lead with 4:43 left in the game. They only scored...
Rashad Madden tosses in a career-high 21 points and Bobby Portis posts a double-double with 10 points and 11 rebounds as Arkansas shakes off a lethargic first half and downs Savannah State 72-43 before a sparse crowd of just over 5,000 Thursday night at Bud Walton Arena.
Arkansas freshman Rashad Madden comes off the bench Saturday with 10 points, 7 rebounds, 4 assists and no turnovers as a balanced yet sluggish Razorback team breaks a two-game losing streak by downing Southeastern Louisiana 62-55 before 8,500 fans at Bud Walton Arena.
MORE STORIES >>
College Basketball News

Delivered to your inbox

You'll also receive Yardbarker's daily Top 10, featuring the best sports stories from around the web. Customize your newsletter to get articles on your favorite sports and teams. And the best part? It's free!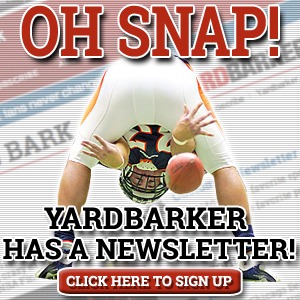 THE COLLEGE BASKETBALL HOT 10