As far as fan-made signs go, this one is right up there with the best we've seen this year. A few Duke students created a "Sulaimonster" in honor of Blue Devils sophomore guard Rasheed Sulaimon ahead of tonight's big rivalry game against North Carolina. It appears to be some sort of sea serpent with Sulaimon's head attached. Sulaimonster looks hungry. Well done. pic.twitter...
Rasheed Sulaimon was another player many people thought could come out after this season at Duke.  He had a great freshman season, and most people expected him to take another step forward as a sophomore.  He was supposed to be one of the main players on this season's team along with Jabari Parker and Rodney Hood.  He was not expected to struggle this season, and certainly it...
Duke head coach Mike Krzyzewski is taking one for the team. Duke is a corner three from Rasheed Sulaimon away from their worst ACC start in 18 years, and many in the media can't figure out why. After the ballgame Kryzewski was very candid with the media, and according to CBSSports.com took the blame for the teams recent struggles. Coach K said he hasn't been as attentive to...
Virginia had Duke on the ropes tonight at Cameron Indoor Stadium. The Cavaliers took their first lead, 65-64, with 37 seconds to play, after going on a 10-1 run down the stretch. But a Rasheed Sulaimon 3-pointer, which needed a very friendly bounce off of the rim to find the bucket, put the Blue Devils back on top for good. The loss was the first for UVA in ACC play this year. Here's...
Rasheed Sulaimon had an inconsistent freshman season at Duke; some games were great but in others looked like he got lost.  For Sulaimon, this season is looking to be more of the same.  He started the season coming off of the bench, and was able to get a couple good games in.  After the couple good games, he was given the starting spot in an effort to help with the scoring along...
This is a new year for the ACC, and some would say a new era because of the new teams joining the ACC.  This year Syracuse, Notre Dame, and Pittsburgh will be joining the ACC.  It will be hard to know exactly how they will do against ACC opponents instead of Big East.  While you might assume that playing in the Big East would make them ready to take on the challenge of playing...
The starting shooting guard for the Duke Blue Devils will be Rasheed Sulaimon.  He will be more experienced as a sophomore which will benefit him greatly this season with Duke.  He will have a huge impact for Duke by giving them another option on offense and being able to guard multiple positions on defense. Sulaimon is going to be a big part of this starting lineup on offense...
Here are three things we learned from Duke's 66-50 win over 7th-seeded Creighton on Sunday: 1. Duke needs a third star in every game, if it harbors serious dreams of another NCAA title The Blue Devils may be highly ranked and well regarded in national circles, but there isn't a "vintage" quality to the club, either. The legitimate worries with depth, scoring...
DURHAM, NC Rasheed Sulaimon is making a push for ACC Rookie of the Year. The 6-foot-4 Duke freshman has plenty of competition, but each time he steps up like he did in the Blue Devils' 89-68 rout of Boston College on Sunday, Sulaimon inches closer to securing his place at the front of the line. He finished with a career-high 27 points Sunday, hitting 10 of 15 field-goal attempts...
Duke freshman Rasheed Sulaimon found out Lil Wayne isnt a Duke fan Tuesday night during the No.9 Blue Devils 75-68 victory over No.3 Kentucky. Apparently Lil Wayne, who was sitting courtside for the game in Atlanta, cursed Sulaimon out.   Still a @liltunechi fan but was shook when he cursed me out court side lol. Where the duke love at slime — Rasheed Sulaimon (@sheed_ctmd1) November...
MORE STORIES >>
College Basketball News

Delivered to your inbox

You'll also receive Yardbarker's daily Top 10, featuring the best sports stories from around the web. Customize your newsletter to get articles on your favorite sports and teams. And the best part? It's free!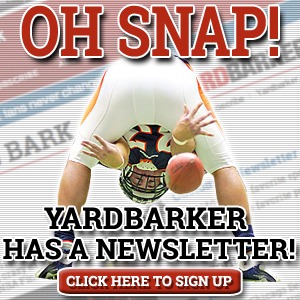 THE COLLEGE BASKETBALL HOT 10