Former UCLA player Reeves Nelson is suing Sports Illustrated for defamation, false light and intentional infliction of emotional distress over its recent article about problems in the school's basketball program. The lawsuit filed Wednesday in Superior Court in Los Angeles names Time Inc. and writer George Dohrmann as defendants. The story titled ''Not the UCLA Way&...
Former UCLA basketball player Reeves Nelson plans to sue Sports Illustrated (SI) over an article that described him as being physically violent at team practices and claimed he urinated on a teammate's bed. Nelson, who was dismissed from the team in December for disciplinary reasons, will file the defamation lawsuit against the magazine Wednesday, seeking $10 million in damages...
Dear Reeves Nelson, I read your response to Sports Illustrated's article which prominently featured you being a very large anus (even for Los Angeles) to a number of people and playing a big role in destroying the most storied program in college basketball (other than Indiana). I even wrote a piece for this very blog stating the incidents revealed in the article were very overblown...
Reeves Nelson already had a bad reputation for being kicked off the UCLA basketball team for poor behavior, but what remained of it was shredded by a damning article published in Sports Illustrated this week. Reeves reacted swiftly and hired a lawyer who sent a letter to SI demanding a retraction. He continued the damage control with an interview on NBC Los Angeles...
Sports Illustrated did in one article what Ben Howland could not accomplish in three years: hold Reeves Nelson accountable for being a jerk. SI exposed Nelson for being a bully who injured teammates during practice, fought them, and intimidated them, all without coach Ben Howland saying anything. Howland chose to play Nelson over other talented players, causing at least one player...
Former UCLA forward Reeves Nelson, who was dismissed from the Bruins last week, is expected to sign a contract to play professional basketball with a Lithuanian team as early as Friday, said his father, Brian. Contrary to reports, Reeves has not signed a contract yet, but one is expected to arrive via e-mail soon. "I've been given an indication that something will be in...
Ben Howland met with enigmatic forward Reeves Nelson during a Tuesday meeting described by the head coach as "cordial" before Nelson headed to his first final exam of the day. The outcome? Nelson would be suspended from the team indefinitely for "conduct unbecoming of a member of a member of the UCLA basketball team." Nelson sat out the entire second half...
UCLA forward Reeves Nelson has been kicked off of the team by head coach Ben Howland. It's been a rough start to the season for the Bruins (2-5) and an even rougher start for Nelson. "This continues a trend of very disappointing behavior by Reeves, said Howland in a statement. I personally have worked hard with him to illustrate the importance of the code of conduct...
LAHAINA, Hawaii Less than a week after he was suspended in part for being late to a team meeting, UCLA's Reeves Nelson missed the team bus to Los Angeles International Airport on Saturday for the Bruins' flight to Hawaii. The junior forward took a later flight and missed a players' banquet ahead of UCLA's opener against Chaminade on Monday in the Maui Invitational...
UCLA Head Mens Basketball Coach Ben Howland announced today that he has reinstated Reeves Nelson. Nelson will return to practice on Thursday, Nov. 17, and will travel with team to the EA Sports Maui Invitational this weekend. The team did not practice today. Nelson, a junior forward, was suspended for conduct unbecoming of a member of the UCLA basketball team and missed the Middle...
MORE STORIES >>
College Basketball News

Delivered to your inbox

You'll also receive Yardbarker's daily Top 10, featuring the best sports stories from around the web. Customize your newsletter to get articles on your favorite sports and teams. And the best part? It's free!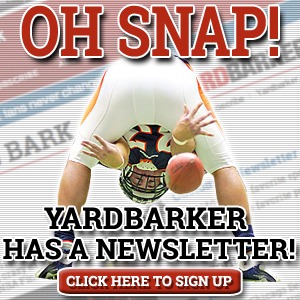 THE COLLEGE BASKETBALL HOT 10