Photo: Pete Cautilli With the 2014-15 college basketball season quickly approaching, Louisville head coach Rick Pitino made the radio rounds on Wednesday. Pitino did a morning interview with 790 WKRD in the morning and 840 WHAS in the afternoon. In his morning interview Pitino said that after watching the tape from this past Sunday's Red-White scrimmage he was more disappointed...
Photo: Pete Cautilli Louisville senior point guard Chris Jones had big shoes to fill in his first season with the Cardinal program. Jones had to replace national champion Peyton Siva, arguably one of the best point guards to ever play for Louisville. The 2013 National Junior College POY had an up and down season last year and learned a lot. "Last year taught me that you're not...
Photo: Pete Cautilli The Louisville basketball program had their annual tip-off luncheon on Monday afternoon at the Downtown Marriott. Each member of the team other than Mangok Mathiang (class) and Akoy Agau (sick) were introduced, following by a press conference from Rick Pitino. Over the years the luncheons have been pretty routine. In the past we've seen players step to the...
What's Rick Pitino supposed to do, not predict Louisville is going to beat FSU?
MINNEAPOLIS – The morning had started early for Richard Pitino. For him, mornings usually do. You could say he comes by it honestly, learning from his famous – and famously workaholic – father just how early the bird has to wake up to get the worm. It was the middle of the September recruiting season for the 32-year-old, second-year head coach of the Minnesota Gophers, and...
Rick Pitino and the Louisville Basketball program had their first of two preseason red-white scrimmages on Sunday afternoon at the KFC Yum! Center. The white squad featuring Montrezl Harrell & Chris Jones knocked off Terry Rozier & Wayne Blackshear's red team. Click here to read out post-game report. Below you'll find highlights from the scrimmage. Highlights from...
Louisville basketball coach Rick Pitino chatted with the media on Thursday after the first week or so of fall practices. Some info before we do that: Louisville media day is set for 12:30 p.m. on Oct. 19, 90 minutes before the team's first public appearance of the 2014-15 season. They'll scrimmage each other at 2 p.m. at the KFC Yum! Center on the 19th, and they'll have...
Louisville, an Adidas school, lost a five-star shooting guard recruit in mid-September, and many college basketball recruiting experts believed the de-commitment of Antonio Blakeney was shoe-company related.  Blakeney, a 6-foot-3, 180-pound guard, is reportedly now most heavily considering Kentucky and LSU, both Nike schools.  Today, Cardinals' coach Rick Pitino ranted about...
Rick Pitino was smiling when he said it, but he has to be committed to doing something. "We've really got to get the shoe companies out of the camps," he said during his Thursday press conference. The situation has become so distorted that the University of Louisville basketball coach said he doesn't work Nike basketball camps, knowing the people who run those camps are...
A father and son will meet on the court as opposing head coaches at the start of the 2014-15 men's college basketball season.  Louisville, coached by Rick Pitino, will travel to Minnesota to take on the Gophers, led by Rick Pitino's son, Richard, on Nov. 14 at Williams Arena in Minneapolis.  Rick Pitino, meeting with reporters today to discuss his team, said that Richard Pitino...
MORE STORIES >>
College Basketball News

Delivered to your inbox

You'll also receive Yardbarker's daily Top 10, featuring the best sports stories from around the web. Customize your newsletter to get articles on your favorite sports and teams. And the best part? It's free!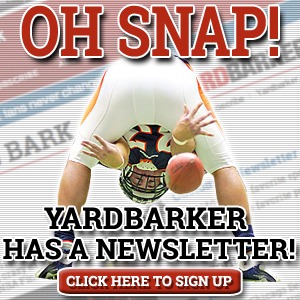 THE COLLEGE BASKETBALL HOT 10