On the eve of WVU football`s toughest season opener in program history. The WVU men's soccer team takes on a familiar foe from last season St. John`s, at 5:30pm at dick dlesk soccer stadium. The Red Storm finished the 2013 campaign with a trip to the second round of the NCAA tournament and an 11-7-2 regular season record. WVU became very familiar with St. John`s in 2013. Senior...
Follow the Fizz on Twitter for the latest SU basketball news Over the weekend, Syracuse officially announced two more opponents for the upcoming basketball season.  The Orange will continue their renewal of former conference-rivals when it hosts the St. John's Red Storm in the Dome on Dec. 6.  The team also announced a non-conference matchup with Holy Cross that will take...
KNOXVILLE, Tenn. (AP) -- Briana Brown sank a 3-pointer with four-tenths of a second left to give No. 8 seed St. John's a 71-68 victory Saturday night over No. 9 seed Southern California in the first round of the NCAA tournament. The St. John's victory wasn't secure until Southern California guard Brianna Barrett's desperation shot at the buzzer from at least 35 feet...
The New York Post is reporting that prized St. Johns freshman guard Rysheed Jordan has been suspended indefinitely for a violation of team rules. The point guard from Philadelphia as suspended for violating team rules Friday night, missing the Red Storm's 64-54 victory over Monmouth. Head coach Steve Lavin declined to say when he will be return — or if Jordan will return at...
St. John's coach Steve Lavin has one of the youngest teams in the nation and it takes a lot to get through to his kids. On Wednesday night Lavin showed why he wears those red and white sneakers during the Red Storm games. Lavin's talented but formless team were hanging on to a 29-26 lead in their second-round Big East Tournament game against Villanova when the coach didn...
D'Angelo Harrison, the captain and leading scorer for St. John's has been suspended for the rest of the  regular season and any postseason tournaments, the university announced Friday. Head coach Steve Lavin made the announcement without giving any reason for the suspension. The loss of Harrison pretty much bursts St. John's NCAA bubble chances and leaves a giant hole...
ATLANTA From March through June, nationally ranked Georgia Tech will have ample opportunities to contend for an ACC championship (regular seasontournament) andor a trip to the College World Series. For non-conference games in February, though, the goals are a little smaller but nonetheless important. On a picturesque Sunday at Russ Chandler Stadium, the Yellow Jackets got a measure...
Freshman Brittney Sykes stole the ball and hit a half-court shot at the buzzer to give Syracuse a 60-57 win over St. John's on Wednesday. With the scored tied and St. John's inbounding on its offensive end of the court, Sykes stole the inbounds pass from her former high school teammate, Nadirah McKenith, and banked in a shot from 50 feet just ahead of the buzzer. An offensive...
Brittney Sykes' 50-footer at the buzzer lifted Syracuse to a 60-57 victory over St. John's on Wednesday. With 2.8 seconds left and the score tied at 57, Sykes stole the inbounds pass from the sideline and banked in the shot from just over half court for the victory. Sykes, a freshman, led the Orange (16-2, 4-1 Big East) with 16 points. Kayla Alexander added 14 points moving...
Elizabeth Williams had 16 points and five blocks to help No. 4 Duke beat St. John's 60-42 on Sunday in the seventh annual Maggie Dixon Classic. Haley Peters added 11 points for the Blue Devils (8-0), who are off for the next week for exams. The two teams met last season in the NCAA tournament regional semifinals and the Blue Devils routed the Red Storm 74-47. Nadirah McKenith...
Shenneika Smith recorded a double-double and No. 18 St. John's women pulled away from Hartford 66-54 Sunday in a nonconference matchup. Smith, who moved into ninth place all-time on St. John's (4-1) career points list Wednesday against Iona, scored 21 points and pulled 11 boards for the Red Storm. After a back-and-forth first half, Hartford (5-1) entered halftime trailing...
Nadirah McKenith scored 24 points while Shenneika Smith added 18 points and 15 rebounds to help No. 20 St. John's beat Hofstra 73-47 on Saturday. Smith also had five assists for the Red Storm (2-1). St. John's held a seven-point lead with 7 minutes left in the first half before McKenith took over to break the game open. She had 12 of the Red Storm's final 17 points...
TUCSON, Ariz. -- After hosting an NCAA tournament regional for the first time since 1992, the Arizona baseball program will host its first-ever NCAA Super Regional this weekend at Hi Corbett Field. UA (41-17) will host St. Johns (40-21) in a best-of-three Super Regional, with the series set to begin Friday at noon and continue at noon Saturday and 1 p.m. Sunday, if necessary. All...
MORE STORIES >>
St. John's News

Delivered to your inbox

You'll also receive Yardbarker's daily Top 10, featuring the best sports stories from around the web. Customize your newsletter to get articles on your favorite sports and teams. And the best part? It's free!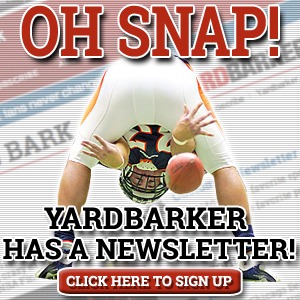 THE HOT 10: Who's Trending