Former University of Wisconsin forward Ryan Evans has maintained his optimism this offseason about his chances of landing with an NBA team. And while he possesses the size and athleticism to compete at such a level, Evans also realizes he'll need to show teams his shooting touch is better than in his final season with the Badgers. "The one thing they know I can do is play...
MADISON, Wis. Wisconsin senior forward Ryan Evans sustained a right knee sprain during Thursday's practice and is listed as questionable for Sunday's senior day game against Purdue. Badgers forward Sam Dekker said Evans who did not practice on Friday injured himself while making a move through the lane and attempting to jump off his left foot. The injury occurred before...
It is being reported by Jim Polzin of the Wisconsin State Journal that Badgers senior forward Ryan Evans left Thursday's practice with a right knee injury.  When asked about it UW training staff is quoted as saying that the severity of the injury was unknown and he is currently listed as day-to-day.  Should this be a major knee issue this puts an interesting spin on...
Wisconsin's Ryan Evans has been horrible shooting free throws this college basketball season. Entering the game with Nebraska he was shooting 40 % from the line. He had made just 51 of 126 attempts at the charity strike. So it was time for Evans to try something else. Considering it was bottom feeder Nebraska Evans could afford to try a new strategy at the line. So he decided to...
This video is on pretty much every sports blog on the internet, but I thought Ryan Evans and his jump shot free throw needs to be addressed. Evans is shooting 41% from the line this season. That's pitiful. BUT! BUT! BUT! He's only shooting 39% from the field. Oh, it gets better – he's just 2-of-23 from 3-point range. Evans told the Madison newspaper that he'll stick with...
MADISON, Wis. When Ryan Evans gathered the basketball with 2:35 remaining in the first half of Tuesday night's game, a palpable buzz settled across the Kohl Center.The collective hum of Wisconsin's curious fan base suggested everyone had the same question on the brain: Would Evans actually attempt a jump shot from the free-throw line as he suggested days earlier?Sure enough...
There is no doubt that watching the Badgers basketball team has been a roller coaster ride of a lifetime this season. Just when you think you have them figured out something surprising, new, and even old pops up to remind us all that we know very little about which version (good or bad) of this team will show up from game to game. If the fan base is on a roller coaster ride it'...
Ryan Evans did something unexpected last weekend in Albuquerque, N.M. He got off to a fast start. Wisconsins junior forward hit his first four shots to spark the Badgers to an early lead in a 73-49 win over Montana in their opening game of the NCAA Tournament on Thursday at The Pit. He followed that up by hitting his first four shots Saturday against Vanderbilt to reach double...
MADISON, Wis. The biggest mistake Ryan Evans made last season was setting excessive expectations for how well he would play on Wisconsin's basketball team. Before a single game had been played, he'd made up his mind that he would be a star.But Evans' grandiose plans went awry, and he found himself sinking into despair at the prospect of a wasted season with the Badgers...
MADISON, Wis. During the long, quiet nights alone with his thoughts in the gym, Ryan Evans wondered if chasing this basketball dream of his really was worth the agonizing sacrifice. Was it worth the late hours away from friends and family every night weight lifting, speed training and jump shot honing until total exhaustion took effect? Was it worth being an outcast in two entirely...
MORE STORIES >>
College Basketball News

Delivered to your inbox

You'll also receive Yardbarker's daily Top 10, featuring the best sports stories from around the web. Customize your newsletter to get articles on your favorite sports and teams. And the best part? It's free!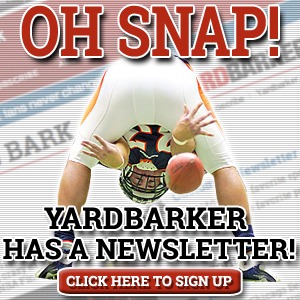 THE COLLEGE BASKETBALL HOT 10