After leading the Bearcats to a share of the American Athletic Conference regular season men's basketball championship, Sean Kilpatrick was named UC Male Athlete of the Year. Kilpatrick, a senior guard from Yonkers, N.Y., led the AAC in scoring (20.6 points per game) and three-point field goals per game (2.74) en route to earning a spot on multiple All-America first teams. He...
This year's NBA draft was stocked with great talent, so it was obvious that not everyone would be called. Draft prospect Sean Kilpatrick seems very angry that he was passed over. Kilpatrick took to Twitter to express his rage, and it wasn't pretty. TRUST ME…. Everyone and I mean EVERYONE will pay for this! — Sean Kilpatrick (@SeanKilpatrick_) June 27, 2014 Kilpatrick played...
The second all time leading scorer in Cincinnati history didn't end the Bearcat drought in the NBA draft. Sean Kilpatrick did not have his name read as one of the 60 picks tonight. Just because he wasn't drafted, it doesn't mean his NBA dreams are over. Kilpatrick could sign as a free agent and get a summer league invite. That's a nice showcase for the NBA, the D-League and...
While The Associated Press has not yet released its annual first, second and third team All-America lists, a number of sports outlets have put together their selections and given Cincinnati's Sean Kilpatrick a lot of love. NBC Sports' College Basketball Talk, Bleacher Report and the Sporting News all picked Kilpatrick as a first-team All-American. Bleacher Report gushes about...
CINCINNATI -- University of Cincinnati guard Sean Kilpatrick joined the legendary Oscar Robertson Saturday as the only Cincinnati players to score 2,000 career points. Kilpatrick reached the milestone with 15:16 left in Saturday's game vs. Louisville on a driving layup. He was also fouled but missed the ensuing free throw. He scored on the next possession, too. Entering Saturday...
Sean Kilpatrick helped deliver Cincinnati's its marquee win of the season thus far and then played through sickness to add another this weekend. Now, he's being rewarded with the American Athletic Conference's player of the week award. Kilpatrick was simply fantastic, taking the reigns for the 21-2 Bearcats in a pair of wins over the course of the past week. He scored...
Happy (whatever holiday is next), Mick Cronin. Word of Cronin's gift became official Wednesday when the Cincinnati coach announced that Kilpatrick will return to school for his senior season. The Bearcats' leading scorer and best player said it wasn't an easy decision, but that it was the best one.I want to thank my coach and thank my parents for helping me through this...
Sean Kilpatrick led Cincinnati in scoring last season, but now he's taken his game to a whole new level. The junior standout tries to keep rolling as the No. 22 Bearcats host Campbell on Tuesday night. After averaging 14.3 points and helping Cincinnati reach the regional semifinals of the NCAA tournament, Kilpatrick appears more than capable of carrying the team even farther...
Forty-nine points in his last 51 minutes. Sean Kilpatrick seems to like Cincinnati's new up-tempo offense. The junior guard scored a career-high 29 points on Sunday, hitting eight shots from behind the arc, and the 24th-ranked Bearcats dominated from the outset of a 93-39 victory over North Carolina A&T. The Bearcats (3-0) opened with a 14-point run that featured four 3s...
When Sean Kilpatrick buried a 3-pointer with 2.5 seconds remaining to clinch a victory at Connecticut, it earned him plenty of play on the national highlight reels. But during the streak in which the Bearcats won 10 of 11 games, the game-winner at UConn was just one of many big shots for the sophomore guard. Kilpatrick has provided UC with plenty of spark at both ends of the floor...
MORE STORIES >>
College Basketball News

Delivered to your inbox

You'll also receive Yardbarker's daily Top 10, featuring the best sports stories from around the web. Customize your newsletter to get articles on your favorite sports and teams. And the best part? It's free!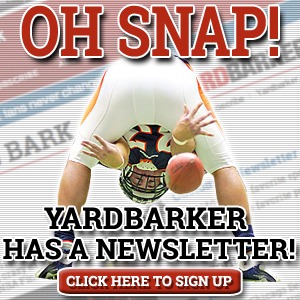 THE COLLEGE BASKETBALL HOT 10