A BIG DISTRACTION
The father of former UCLA star Shabazz Muhammadwas detained in Las Vegas on Thursday night after being indicted on federal fraud charges.
This are some pretty serious charges against Muhammad's dad. He is currently being held in a federal prison. Ronald Holmes, father of former UCLA basketball star Shabazz Muhammad, was indicted Thursday on federal bank fraud and conspiracy charges. The indictment states that Holmes and his partners obtained "mortgage loans by fraudulent means to buy houses," from 2006 to 2009...
UCLA freshman Shabazz Muhammad announced Tuesday that he will enter the NBA draft. Muhammad has been expected to declare for the draft. He needed to drop his classes by April 19 or he would have been given an incomplete, which would have counted against UCLAs academic progress rate. While he attended Las Vegas Bishop Gorman, Muhammad was considered among the top two high school...
Shabazz Muhammad was exposed Friday for having lied about his age to appear younger and thus more desirable as an NBA prospect. Muhammad was born on Nov. 13, 1992, but his birthday in UCLA's media guide listed him as born in 1993. That makes him 20 and not 19 as has been stated. When Muhammad was introduced by TruTV Friday during UCLA's NCAA Tournament game against Minnesota...
BIRTHDAY BRUIN
UCLA star forward Shabazz Muhammad is not the age of 19 as UCLA's media guide list indicates, and his father reportedly attempted to cover it up.
In a Thursday night Pac-12 college basketball matchup, the UCLA Bruins defeated the Washington Huskies 57-55 on a buzzer beater by senior guard Larry Drew II. Afterwards, Drew found himself in the bottom of a pile of teammates celebrating the victory, although noticeably absent from that pile was UCLA freshman Shabazz Muhammad, who didn't seem to be that excited about it. ...
The NCAA has fired Abigail Grantstein, its lead investigator during the organization's eligibility probe of UCLA freshman basketball star Shabazz Muhammad, multiple people close to the situation told The Los Angeles Times on Thursday. The NCAA did not return multiple messages seeking comment, and Grantstein did not return a phone call, but people not authorized to speak publicly...
LOS ANGELES -- When Shabazz Muhammad took the floor for the first time as a UCLA Bruin, the weight of the NCAA investigation had been lifted, but the weight he carried became a huge hindrance. You can call it the "Freshman 15," or in Muhammads case the "Freshman 20." The heralded freshmans weight was up to 235 pounds from the 215 he was at Bishop Gorman High...
UCLA freshman Shabazz Muhammad is eligible to play for the Bruins men's basketball immediately, the NCAA announced Friday. Muhammad, a 6-foot-6 swingman from Las Vegas who was listed by many as the nations top high men's basketball school recruit, is expected to travel with UCLA to New York on Saturday for its games in the Legends Classic tournament. Muhammad is expected...
According to NCAA guidelines, UCLA freshman swingman Shabazz Muhammad could miss about 10 games for the Bruins before he is reinstated. That figure is based on the NCAAs reinstatement guidelines for preferential treatment violations that occurred before an athlete enrolled in a college and information about the violation the NCAA cited when it declared Muhammad ineligible Friday...
MORE STORIES >>
College Basketball News

Delivered to your inbox

You'll also receive Yardbarker's daily Top 10, featuring the best sports stories from around the web. Customize your newsletter to get articles on your favorite sports and teams. And the best part? It's free!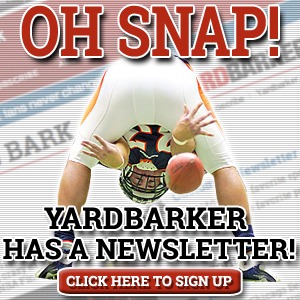 THE COLLEGE BASKETBALL HOT 10