Does forward Sheldon Jeter have what it takes to start for the Pittsburgh Panthers this season after sitting out an entire year? Recently, an article written by fellow Cardiac Hill contributor, Aron Minkoff, got me thinking a lot more about the potential starting lineup(s) for the Pittsburgh Panthers this upcoming season.  I am not going to spend too much time speculating about...
Sheldon Jeter, a former three-star recruit from Beaver Falls, PA will be eligible to play for the Pitt Panthers for the 2014-15 season. Jeter grew up just 15 minutes away from Pitt's campus but chose to go elsewhere following high school after not receiving a scholarship offer from the Panthers. After a season at Vanderbilt, Jeter grew homesick and elected to leave the program...
Well, Pitt may not have a recruit for their 2014 class, but they will add a player for next fall as it was learned last week that Sheldon Jeter will transfer to Pitt. It's been a while so you may not remember the Jeter fiasco. But in case you need a bit of a refresher, Jeter wanted to get out of Vanderbilt and reportedly was headed to Pitt. Head coach Kevin Stallings blocked...
In the end, Kevin Stallings and Vanderbilt's vindictiveness will cost Sheldon Jeter around $8000 and a delay to his education by a year. That's my rough estimation of the costs Jeter and his family are probably incurring for this year. The travel costs to and from Florida, living expenses and tuition down at Polk Junior College. That may not sound like much in the big picture...
Yeah, yeah. Football is just about upon us. I'm sure many of you slogged through at least a quarter of exhibition NFL football last night. Simply because: FOOTBALL! Still there is the unresolved Sheldon Jeter saga. When last we left our hero, his appeal for release from Vanderbilt to go to Pitt was denied by Vanderbilt. Since then, nothing. There have been no words on his plans...
Vanderbilt transfer Sheldon Jeter is being blocked from transferring to just one school…is it SEC rival Tennessee? Nope. A team the Commandos will face next year? Nope. It's Pittsburgh. Why? Who the hell knows. Does it matter? Jeter wants to play close to home and Pittsburgh is just 45 minutes from where he played his high school ball. He appealed his case to the university,...
There hasn't been any public mention of the status of Sheldon Jeter transfer situation over the holiday weekend. Whether Jeter is appealing directly to Vandy over transfer restrictions or some other quiet discussion is occurring is unknown. What is known is that after the initial outcry over the restriction on Jeter, there has been the careful pushback from Vandy/Stallings. No...
Sheldon Jeter wanted Pitt to recruit him when he was a senior at Beaver Falls. He wanted to be a Panther. Pitt didn't have a scholarship in the fall of his senior year. And after Khem Birch left abruptly, Coach Dixon looked long and hard at Jeter before going with Chris Jones. When more scholarship opened after the season, there was some interest in Jeter but it still seemed cool...
It's not yet a done done deal, but all signs are pointing to Sheldon Jeter transferring to Pitt. Jeter, a 6'7" forward, is a local player from Beaver Falls who was at Vanderbilt. He averaged a little more than five points and three rebounds per game this year. Out of high school, he was a three-star recruit and ranked as Rivals' No. 150 player in the nation. SB Nation...
Ole Miss advanced to the Southeastern Conference championship game by downing, 64-52, Vanderbilt on Saturday, but the biggest takeaway from this game was this two-handed dunk by Commodores forward Sheldon Jeter.With the score tied at 34, and about seven minutes into the second half, Jeter drove down the baseline and proceeded to finish the play with an incredible slam. Watch as the...
MORE STORIES >>
College Basketball News

Delivered to your inbox

You'll also receive Yardbarker's daily Top 10, featuring the best sports stories from around the web. Customize your newsletter to get articles on your favorite sports and teams. And the best part? It's free!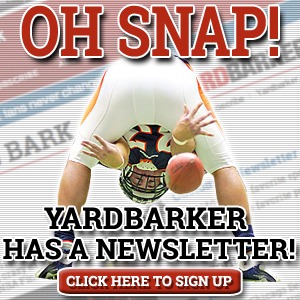 THE COLLEGE BASKETBALL HOT 10