Siyani Chambers scored 17 points and Harvard became the first team to clinch a berth in this year's NCAA tournament with a 70-58 win over arch-rival Yale on Friday night to capture the Ivy League title.
Sophomore Siyani Chambers scored a career-high 27, hitting all six of his 3-pointers, to lead Harvard to a 74-68 win over Vermont Saturday. Chambers scored 14 points in the last 10 minutes after the Catamounts (4-8) had rallied to take a 48-45 lead behind senior Sandro Carissimo, who scored a career-high 30. His back-to-back 3's put Vermont up 47-45. Harvard (10-1) won despite...
Harvard's Siyani Chambers chips tooth after getting hit at NCAA tourney
SALT LAKE CITY (AP) -- For Arizona, it's on to Los Angeles. And for Harvard -- well, it's time to head back to class. Clearly unfazed by their Ivy League opponent's plucky brand of Smartball, the Wildcats showed how a real basketball school does it Saturday. Mark Lyons matched his career high with 27 points in Arizona's wire-to-wire 74-51 blowout of the Crimson...
Harvard's Siyani Chambers not only lost his Cinderella dream on Saturday to Arizona, but also half of his tooth with an elbow to the face.
Harvard point guard Siyani Chambers had a double-whammy on Saturday. Not only was his Crimson getting thumped by the No. 6 seed Arizona Wildcats in the NCAA Tournament, but he also lost part of a tooth after getting hit in the mouth early in the second half by Arizona's Kevin Parrom: Chambers had a look of serious concern on his face after having his tooth chipped, and didn't...
SALT LAKE CITY Lin-sanity is taken. How about Siyan-sational? Already the most decorated freshman point guard in Harvard history, Siyani Chambers said he has learned a lot about leading a team from watching and hearing coaches talk about Jeremy Lin, whose tweet celebrating the Crimsons stunning upset of No. 3 seed New Mexico in the NCAA West regional Thursday included a picture...
Siyani Chambers scored 16 points to help Harvard rally past Columbia 56-51 Friday night. Harvard (18-9, 10-3), which moved into first place in the Ivy League with the win, sits half a game ahead of Princeton, which fell to Yale. The Crimson will secure the conference title outright with a win against Cornell on Saturday and one loss by the Tigers in their final two games. Harvard...
Siyani Chambers scored 17 of his 21 points in the second half and hit the game-winning jumper with 4 seconds left to lift Harvard past Boston University 65-64 Tuesday night. Wesley Saunders chipped in with 16 points to help Harvard (5-4) win its fourth game in a row against Boston. Trailing 62-60 late in the second half, Boston (3-6) tied the game on Dom Morris' layup with...
Siyani Chambers matched a career high with 21 points and Wesley Saunders added 18 on Tuesday night to lead Harvard to a 79-63 victory over Boston College - the Crimson's fifth consecutive victory over its crosstown, power-conference rival. Chambers scored eight points during a 15-1 run early in the second half that turned a six-point lead into a 57-37 advantage with 12 1/2 minutes...
MORE STORIES >>
College Basketball News

Delivered to your inbox

You'll also receive Yardbarker's daily Top 10, featuring the best sports stories from around the web. Customize your newsletter to get articles on your favorite sports and teams. And the best part? It's free!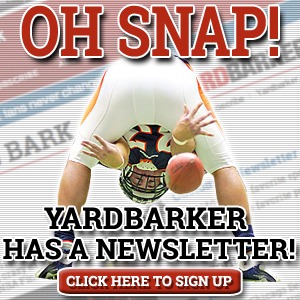 THE COLLEGE BASKETBALL HOT 10