Via UNC Athletic Communications: CHAPEL HILL – Stilman White, who started at point guard for the University of North Carolina in a pair of NCAA regional games in 2012, is returning to school and the men's basketball team. White missed the last two seasons as he participated on a Mormon mission. White played in 34 games as a freshman in 2011-12 as a backup to Bob Cousy award...
North Carolina guard Stilman White was answering a question Saturday . . . about exactly what I do not remember. It does not matter, not really. What matters is he was doing so badly, as is to be expected for a freshman thrust into a starting role and all that entails because of an injury. And by badly, I mean it was impossible to get a feel for the kid. It was into this moment...
ST. LOUIS His laugh was a survivor's laugh, breathy and broken. Like a man who'd just narrowly dodged an oncoming train. "I think it was more the timing," Stilman White explained, "where we'd just got an offensive rebound." With 46 seconds left in the first half of an absolute catfight with plucky Ohio University, White, North Carolina's freshman...
What a difference a year makes. Early last spring, Stilman White was preparing to go on a two-year Mormon mission. Now, the freshman point guard is preparing, in all likelihood, to lead No. 1 seed North Carolina into the Sweet 16 against No. 13 seed Ohio.
Ohio at UNC Date 3/23/2012 7:47:00 PMLocation Atlanta, Ga.Live StatsCheck At Gametime.TV CBS Team Stats Embed This Chart On Your WebsiteMatchup Simulation StatsThis game has been simulated 393 times.NC (2012) has won 293 times (74.6% of the time), won by > 20 pts 92 times (23.4% of the time)Ohio (2012) has won 100 times (25.4% of the time), won by > 20 pts 6 times ...
This time last year, few in North Carolina were familiar with Stilman White. A point guard from Michael Jordan's hometown of Wilmington, N.C., White wasn't really on Carolina's recruiting radar until very late in the process and he didn't commit to UNC until the end of March. White wasn't highly recruited by a lot of schools because it was understood he would...
CHAPEL HILL, N.C. – Stilman White transitioned from a late addition to the 2011 recruiting class with little expectation of playing this season to No. 7 North Carolina's backup point guard as of 12 days ago, but he has refused to become an albatross for his teammates.
MORE STORIES >>
College Basketball News

Delivered to your inbox

You'll also receive Yardbarker's daily Top 10, featuring the best sports stories from around the web. Customize your newsletter to get articles on your favorite sports and teams. And the best part? It's free!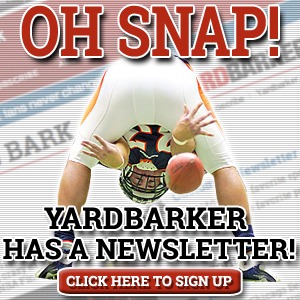 THE COLLEGE BASKETBALL HOT 10