Lunching on cupcakes is one way to earn a bunch of wins, but it doesn't guarantee a team will get an invite to the big dance. Pittsburgh nearly learned that the hard way. The Panthers suffered only one preseason defeat, mid-December, falling to Cincinnati when Titus Rubles' put a rebound back in the basket with 4.2 seconds left in the game. Besides the Bearcats, the only other...
After two straight losses, the last thing Cincinnati' s seniors wanted to do was squander a chance at delivering the program its first conference title in 10 years. After Thursday night's 97-84 win against Memphis, the 15th-ranked Bearcats are in prime position to do just that. On Senior Night at Fifth Third Arena, the three senior starters had their best effort of the...
Titus Rubles has the same birthday as my niece. That's the first thing I ever learned about him. I knew in general that he was a basketball player that signed with Cincinnati, but that's not personal information. Titus was the #2 rated JUCO in the country when he signed with Cincinnati form Blinn College. He was expected to come to Cincinnati and contribute right off the...
Titus Rubles won the game tonight on a putback with 4.4 seconds left to put ahead 44-43.Cincinnati and Pittsburgh played a horrible game of basketball tonight. It was one of the slowest paced games of the season. Cincinnati and Pittsburgh both shot terribly. Cincinnati was able to capitalize on their horrible shooting by dominating the offensive glass. Pittsburgh went without...
Titus Rubles' rebound basket with 4.2 seconds to play gave Cincinnati a 44-43 victory over previously unbeaten Pittsburgh on Tuesday night in the Jimmy V Classic at Madison Square Garden. It was appropriate the winning points came on a missed shot in a game where neither team shot 38 percent from the field. Justin Jackson had 12 points to lead the Bearcats (8-2), who had lost...
Justin Jackson and Titus Rubles led Cincinnati's domination, and the Bearcats' pressure defense forced 20 turnovers on Friday afternoon, setting up a 95-67 victory over Kennesaw State. Sean Kilpatrick had 20 points for Cincinnati (6-0), which pushed the lead to 20 in the first half by pressing the Owls into repeated turnovers. The Bearcats had a season high in points. Jackson...
Titus Rubles honored for his performance last week as he led the Bearcats.
Sean Kilpatrick scored 21 points and Titus Rubles added 14 as the Cincinnati Bearcats pulled away from North Carolina State in the final minutes for a 68-57 win on Tuesday. Justin Jackson finished with his first career double-double - 10 points and 10 rebounds - as Cincinnati improved to 2-0 before a crowd of 7,028. T.J. Warren and Ralston Turner each scored 13 points and Desmond...
On Tuesday I wrote a season review about Titus Rubles. In that post, I noted what everyone already know, that Rubles made just 4 three pointers this season. There could easily be a post about the 43 or 44 three point attempts that Titus attempted, but this post is about the 4 that he made. How did such a bad 3 point shooter only make four? Or you could say how could such a decent...
The season review series is rounding towards the end. Only a handful of players are left to review. The next 4 days will have 4 player reviews. After taking a day off for Memorial day, there will be the final player review and a review of Mick Cronin. That will be the end of the reviews. A new series will start in June. Hooray new series. Hooray current series. I can feel the excitement...
MORE STORIES >>
College Basketball News

Delivered to your inbox

You'll also receive Yardbarker's daily Top 10, featuring the best sports stories from around the web. Customize your newsletter to get articles on your favorite sports and teams. And the best part? It's free!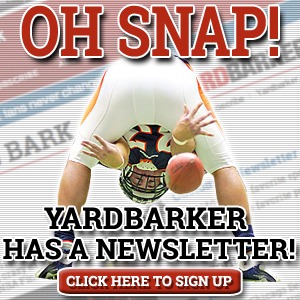 THE COLLEGE BASKETBALL HOT 10