For the past two years, Wisconsin has called Traevon Jackson their starting point guard. In that span he has accumulated 620 points, 218 rebounds, and 237 assists. With Jackson at the helm, Wisconsin reached it's first Final Four since 2000. That said, Jackson has also provided fans with plenty face-palms. So many, that dare I say deserves a benching? That might be a little too...
From a field that started with 68 teams now has been narrowed down to just 4. The Final Four teams heading to the AT&T Stadium in Arlington, Texas are the Florida Gators, UConn Huskies, Wisconsin Badgers and the Kentucky Wildcats. March Madness as already exceeded all its expectations and come Saturday, college basketball fans better buckle up and prepare themselves for consecutive...
If you step in to the social media realm or listen to local sports radio, chances are you know whom most fans least-favorite player is—Traevon Jackson. Over the past two years he's been many a persons favorite scapegoat, but after what has gone down over the last few games, it's time for those people to realize that Jackson is more help than hindrance to the Badgers. Whether...
For the 135th time on Sunday, the Wisconsin Badgers (18-5, 5-5) and the No.9 Michigan State Spartans (20-3, 9-1) played in another great Big Ten classic at the Kohl Center in Madison. The injury riddled Spartans were without their starting point guard Keith Appling and Adreian Payne was playing in just his second game back after sitting out the previous seven. Wisconsin basketball...
MADISON, Wis. -- The maddening unpredictability of Traevon Jackson is back-to-back turnovers during the waning minutes of a close game against a nationally ranked team. It is groans emanating from Wisconsin's fan base and a growing minority calling for the team's point guard to be benched. But the maddening unpredictability of Traevon Jackson is also a beautifully executed...
MADISON, Wis. -- For a brief moment in Twitter time, back when Wisconsin's basketball team was undefeated and routinely rolling opponents, the hashtag #WinningIsFun made the social media rounds among Badgers players and fans alike. And if winning is fun, that can only mean losing is not. Just ask Badgers point guard Traevon Jackson, who has been the subject of particular vitriol...
3.3 seconds to play. Tie game. Full length of the court to go. Traevon Jackson don't care. In a game that seemed to be bound to be a disaster for the Badgers, Traevon Jackson made yet another clutch shot, this one to avoid overtime and help UW escape with a win. Jackson goes the length of the floor in 3.3 seconds and pulls up from NBA range- nothing but net. The #22 ranked...
The Badgers were at it again. After winning a tough jump ball with 5 seconds left to play, Wisconsin had a chance to win in regulation against Penn State. It was tied 60-60, and the Badgers would have to go the length of the court to score and avoid overtime. Traevon Jackson took the inbounds pass and dribbled up the floor — just before time expired, Jackson pulled up for about...
MADISON, Wis. Wisconsin coach Bo Ryan didn't need to be reminded that point guard Traevon Jackson hadn't exactly been dazzling anyone with his shooting this season. He also didn't need to be told that the sophomore would work overtime at honing his craft so he could succeed the next time an opportunity arose."You have to work at what you do," Ryan said. &quot...
  The currently unranked Wisconsin Badgers are standing alone atop the Big Ten at 4-0 in conference play.  They are the only team in the Big Ten to remain unbeaten in Big Ten play.  The Badgers only have four losses this season, two of which are against ranked opponents.  Their last loss came on December 8th against Marquette.  Since then, the Badgers have one seven straight...
MORE STORIES >>
College Basketball News

Delivered to your inbox

You'll also receive Yardbarker's daily Top 10, featuring the best sports stories from around the web. Customize your newsletter to get articles on your favorite sports and teams. And the best part? It's free!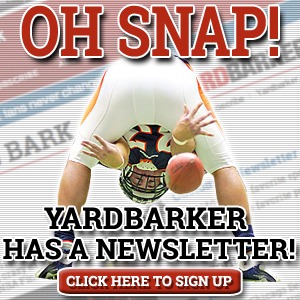 THE COLLEGE BASKETBALL HOT 10