MILWAUKEE -- Trent Lockett glanced at the weather app on his phone Friday and saw two drastically different numbers. The senior transfer from Arizona State still has Tempe, Ariz., set as a favorite on his weather app, and Friday's high there was 74 degrees. Meanwhile in Milwaukee, Lockett walked to the Al McGuire Center for practice in 4-degree weather with a wind chill near...
MILWAUKEE -- In the state of Wisconsin, the NCAA's graduate transfer rule will always be known as the Russell Wilson rule. The former University of Wisconsin quarterback made perfect use of the rule, which allows student-athletes who have earned a degree to transfer to another institution and play immediately if their current school doesn't offer the graduate program they...
Arizona State's Trent Lockett, the team's leading scorer last season, says he will transfer to Marquette for his senior season to be closer to his mother, who has been diagnosed with cancer. Lockett, whose mother lives in Minnesota, already has earned a bachelor's degree in business communication from Arizona State. In a statement released by Arizona State, Lockett...
TEMPE, Ariz. Arizona State forward Trent Lockett will transfer to Marquette for his final season, he and the school said in a joint announcement Saturday. The move will bring Lockett closer to his mother, Judy, who recently was diagnosed with cancer, and probably closer to the NCAA tournament. "It's the hardest decision I've ever had to make," said Lockett, who...
Trent Lockett, a key contributor on Arizona State's basketball team last season, will transfer to Marquette University for his final season of eligibility. Lockett, 21, decided to transfer from Arizona State to be closer to his mother, who is battling cancer. She lives in Golden Valley, Minn., which is six hours away from Milwaukee. With the new graduate transfer rules in the...
The Arizona State athletic department Wednesday announced 72 student-athletes graduating this week. Among them is Trent Lockett, the mens basketball team's leading scorer last season who announced in March he would transfer from ASU to be closer to home and his ailing mother, who has been diagnosed with cancer, in Minnesota. Lockett's graduation makes official what has been...
W Chris Williams, CycloneFanatic.com Publisher Follow Chris on Twitter @ChrisMWilliams   A lot has changed since the last time Trent Lockett stepped foot on Iowa State's campus five years ago. Lockett committed to Arizona State in October of 2007. During his recruitment out of high school, Iowa State was always in the mix. Associate head coach T.J. Otzelberger headed up Lockett's...
Following reports Tuesday that Arizona State basketball's leading scorer Trent Lockett was exploring transfer options, the junior guard released a statement Wednesday leaving open the possibility of returning for his senior season. Locket asked for and received release from his scholarship Tuesday so he could explore options closer to home in Minnesota as his mother battles...
In another blow to a struggling program, reports surfaced Tuesday night that Arizona State men's basketball's leading scorer Trent Lockett will transfer from the program. CBSSports.com first reported Lockett's release from his scholarship with the Sun Devils on Tuesday and explained the junior guard plans to explore options closer to home in Minnesota due to his ill...
Trent Lockett isn't a point guard by trade, but the Sun Devils found out just how badly they need him there when he sprained his right ankle last month. Lockett could return Feb. 9 to face Utah at home, and ASU would welcome him back with open arms. Without their junior leading scorer and rebounder, the Devils had lost five times in six games. They averaged 48.4 points in the...
MORE STORIES >>
College Basketball News

Delivered to your inbox

You'll also receive Yardbarker's daily Top 10, featuring the best sports stories from around the web. Customize your newsletter to get articles on your favorite sports and teams. And the best part? It's free!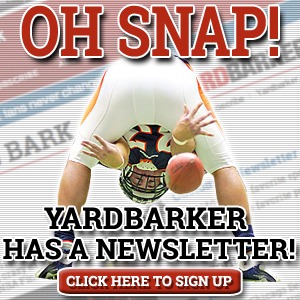 THE COLLEGE BASKETBALL HOT 10