via Boston Globe There are two different Trevor Cooneys. The first is the one who shows up in non-conference games, and the other is the one who struggles in conference games and against top ranked opponents. Now that No. 3 Syracuse has advanced past the second round with a 77-53 win over No. 14 Western Michigan, it has to prepare for Saturday's game against No. 11 Dayton, which...
Jim Boeheim doesn't look at Trevor Cooney's game-by-game numbers. Trevor Cooney said he's not likely to look at the film from his recent games. Why bother? Both Boeheim and Cooney already know what the stat sheet and video hold. Cooney, Syracuse's 3-point shooting specialist, hasn't exactly been all that special from 3-point range for a while now. In Syracuse...
After two years of waiting his turn, Syracuse guard Trevor Cooney has shot to the top on coach Jim Boeheim's list of key players. Entering Atlantic Coast Conference play, Cooney was making a solid 50 percent of his 3-point shots and has been a key for the No. 2 Orange. Cooney has cooled off a bit in ACCC games as opponents have focused more on him. Yet he's still making...
Syracuse fans would argue that sophomore guard Trevor Cooney could win a 3-point shooting contest against the best the nation's got to offer. After tonight, they may want to enter him in a dunk contest as well. Cooney threw down three dunks in a two-minute span on the road in the first half against Boston College. The 2-3 zone of the Orange forced the Eagles into 10 turnovers before...
Follow The Fizz on Twitter for the latest SU basketball news Syracuse got out to a comfortable lead, but Indiana head coach Tom Crean figured out the Orange offensive attack in the first half. In the second half, Crean couldn't figure out Trevor Cooney. Game after game, Cooney seems more comfortable and it is the playing time and the experience that has done him so well in his...
We're used to seeing ejections every Saturday as a result of the new "targeting rule" in college football, but they're still pretty rare in college basketball. In tonight's ACC-Big Ten Challenge opener between Syracuse and Indiana, the referees threw out Hoosiers forward Austin Etherington after a very hard foul (ruled a Flagrant-2) on the Orange's Trevor Cooney. Here's...
Trevor Cooney had seven 3-pointers and 27 points, both career highs, and No. 8 Syracuse beat pesky Cornell 82-60 on Friday night in the season opener for both teams. Syracuse, playing its first season in the Atlantic Coast Conference, leads the all-time series against Cornell 88-31 and has won 34 straight against the Big Red. It was the first game between the teams in three years...
Coming off of another loss to rival Georgetown and heading into the extended season, Trevor Cooney provides his thoughts on the current state of Orange basketball inside.
Trevor Cooney is like a ghost story. Everyone's really interested, but no one has seen much of him. Since getting to Syracuse in August of 2011, the Delaware native has yet to play an official game with the Orange. This year, he plans for that to change. He redshirted last season because of SU's depth in the back court. An October tonsillectomy knocked him out of 14 practices...
After Syracuse's 92-56 win over Manhattan last night, coach Jim Boeheim put an end to the loudest debate of the early season, announcing freshman guard Trevor Cooney will be redshirted. Boeheim was clear that the decision was based purely on numbers, and not the sharp shooter's ability. And the only way this decision works is if the player's attitude supports it, so credit...
MORE STORIES >>
College Basketball News

Delivered to your inbox

You'll also receive Yardbarker's daily Top 10, featuring the best sports stories from around the web. Customize your newsletter to get articles on your favorite sports and teams. And the best part? It's free!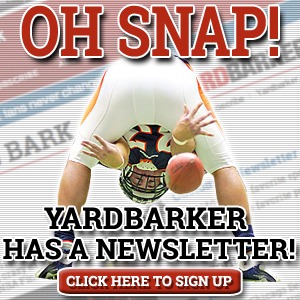 THE COLLEGE BASKETBALL HOT 10