Wisconsin reserve senior forward Zach Bohannon probably won't get much time on the court for the Badgers at this year's Final Four. But he's making the most of his trip to Arlington, Texas, regardless. Bohannon pulled off what he calls "the cycle" by taking selfies with all four head coaches – Bo Ryan, Kevin Ollie, John Calipari and Billy Donovan – ahead of the weekend...
On the Thursday prior to the Final Four, Zach Bohannon shot for the selfie cycle, by snapping a picture with every team's head coach.
MADISON, Wis. -- The NCAA tournament selection show was barely in the rearview mirror Sunday night when Wisconsin forward Zach Bohannon received a text message from an old basketball buddy. While the Badgers scrambled for information on upcoming first-round opponent American, Bohannon had acquired a useful early tidbit that immediately sent him to work. American, he learned, ran...
MADISON, Wis. -- If you've seen a Wisconsin basketball game this season on television or in person, chances are you've seen who the first player is to bound off the bench and offer high fives for teammates during timeouts. He is not a regular rotation player and he rarely plays as a fifth-year senior. But that hasn't deterred Zach Bohannon from trying to set an example...
MADISON, Wis. It would be easy for anger and resentment to overwhelm Zach Bohannon's mind as each Wisconsin game passes with him watching from the bench. The clock is ticking down on his college basketball career, and despite putting in the work, any playing time rewards have been modest at best this season. Yet Bohannon, a 6-foot-6 redshirt junior forward, remains practical...
MADISON, Wis. When Zach Bohannon mentions his life aspiration is to be a president, he does so with the kind of nonchalant tone you'd anticipate from someone reading a grocery list. He is not talking about becoming president of a small business or even a Fortune 500 company. He's talking about the President of the United States, and his face is unflinching. No biggie,...
MADISON, Wis. University of Wisconsin forward Zach Bohannon is better recognized nationally for his exploits on Twitter than on the basketball court. But more performances like the one Bohannon put together Sunday could go a long way toward establishing himself as a pretty good ball player, too. During Wisconsin's annual Red and White intrasquad scrimmage at the Kohl Center...
With 36 days until the Wisconsin Basketball team opens up it's season at the Kohl Center against Southeastern Louisiana, today we'll look at #36, Junior Transfer Zach Bohannon. * 39 Zach Bohannon, brother of former Badger and 1000 point scorer Jason Bohannon, played in 39 games in his 2 year career at Air Force. Bohannon chose to transfer to Wisconsin after his sophomore...
MADISON, Wis. The shadow cast on the basketball court by Zach Bohannon's older brother lingered for years in his mind. It was long and intimidating, and Zach didn't want to be swallowed up by the expectations of a last name any longer than absolutely necessary. So when it came time for Zach, a standout basketball player in his own right, to make a college decision, he wanted...
MORE STORIES >>
College Basketball News

Delivered to your inbox

You'll also receive Yardbarker's daily Top 10, featuring the best sports stories from around the web. Customize your newsletter to get articles on your favorite sports and teams. And the best part? It's free!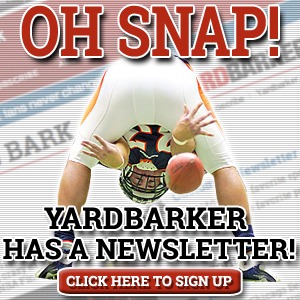 THE COLLEGE BASKETBALL HOT 10