MINNEAPOLIS -- Despite guarantees of a multimillion-dollar paycheck at least the next two years, Zach LaVine bears every resemblance of a confident adolescent. His 19-year-old face struggles to pop out thin lines of pubescent stubble. His voice features a manufactured-sounding depth suggesting it's intentionally lower than its natural tone. When speaking, he'll lock eyes...
Zach LaVine, just wow. After being drafted with the 13th pick by the Minnesota Timberwolves, LaVine, a shooting guard out of UCLA, had arguably the worst reaction to being picked in NBA Draft history. First, he put his head down like he was extremely embarressed he would be taking his talents to Minnesota, and then he got up and said a little expletive about the move. You have to...
One of the most interesting prospects in the 2014 NBA Draft was UCLA guard Zach LaVine and the Minnesota Timberwolves snatched him up with the 13th pick. During the selection, it looks like that LaVine might have dropped the f-word as the cameras panned over to him for his reaction: It seems that it might have been in happiness according to this quote from Slam Magazine: Wolves...
Zach LaVine did not appear to be happy to be drafted by the Minnesota Timberwolves on Thursday. The former UCLA guard looked anything but enthusiastic about being selected No. 13 overall by Minnesota. He immediately slammed his head against the table after hearing his name called. Many people even speculated that he said, "f— me" […]
Well…It doesn't appear former UCLA point guard, Zach LaVine was exactly jubilant to be chosen by the Minnesota Timberwolves does it?
UCLA's Zach LaVine was selected at No. 13 by the Timberwolves on Thursday night, and it didn't look like he was extremely thrilled about heading to Minnesota. LaVine looked pretty dejected after hearing his name called and appeared to mutter the words ******* me" as he received congratulations. The NBA Draft: Where dreams come true…or you wind up going to Minnesota. .embed...
The Minnesota Timberwolves took UCLA's Zach LaVine with the 13th pick in the NBA Draft. How happy was the super-athletic guard after being selected by Minnesota? You be the judge. The post Zach LaVine Was Not Happy With The Timberwolves Taking Him appeared first on Diehardsport.
  Former UCLA guard Zach LaVine had a decent season for the Bruins. He averaged  9.4 pts/2.5 rebs/1.8 assts per game. It's not eye-popping, but LaVine opted to enter the NBA draft and has now put out a tape that sums up why he thinks he should be drafted now. LaVine is 6'6″ and pretty much boasts freakish athletic skills. The tape shows LaVine's impressive athleticism and...
Despite averaging under 25 minutes per game in his one season at UCLA, guard Zach LaVine has been one of the most precipitous risers of this NBA Draft cycle. When he declared, some wondered why he would leave school so early after proving little as a freshman. LaVine has been a star at the combine and in workouts, and in Los Angeles with the Lakers, he showed why so many teams seem...
Overview With UCLA playing a majority of its games after 10 pm on some obscure cable channel, many college basketball fans haven't had the chance to see Zach LaVine in action, and that is an absolute travesty. Averaging 14.4 points on 62.3 percent shooting, including a 55.9 percent mark from downtown, LaVine has been the model of efficiency over the first eight games of his college...
MORE STORIES >>
College Basketball News

Delivered to your inbox

You'll also receive Yardbarker's daily Top 10, featuring the best sports stories from around the web. Customize your newsletter to get articles on your favorite sports and teams. And the best part? It's free!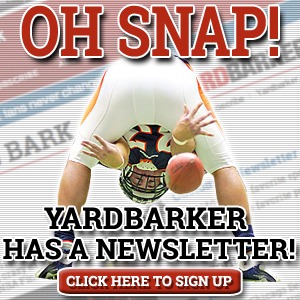 THE COLLEGE BASKETBALL HOT 10